You might think your iPhone is already pretty impressive but under the hood is a feast of hidden features you may never knew existed that will amaze you. From time-saving tips to life-saving tricks, tucked away in iOS are the tools to make you an iPhone power user.
Best hidden iPhone tricks and hacks: Create a custom passcode
Apple beefed up its security from the four-digit passcode when the biometric fingerprint scanner was introduced on the iPhone 5S back in late 2013. While the option for a passcode has always remained (in case of Touch ID failure for example) it can be made far more secure than four digits with options for longer custom numeric codes as well as a unique alphanumeric code that mixes letters and numbers to thwart unauthorised access.
To do this go to Settings>Touch ID & Passcode>Change Passcode then tap Passcode Options and choose from the dialog box.
Best hidden iPhone tricks and hacks: Hide private photos and videos
This trick is great for anyone who has been caught out showing friends their holiday photos only to swipe too far onto a snap that ought to be kept somewhere private. To prevent this faux pas happening again you can stash away photos to be hidden from Moments, Years, and Collections — with the only place they actually appear being your albums.
To do this open your Photos app>[select photos or video you want to hide]> tap Share>Hide
Best hidden iPhone tricks and hacks: Display your Medical ID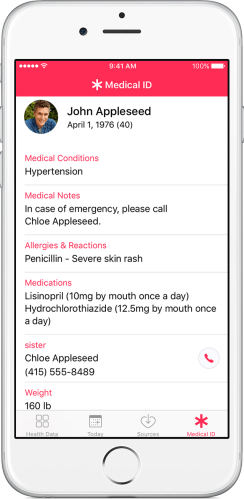 Did you know you could put all your vital medical information on your iPhone lock screen, so in an emergency responders can access information that could help save your life? Well you can. Add things like medical conditions, allergies and blood type that can be viewed quickly. Here's how:
Open Health and tap Medical ID > Edit. Add your medical information and turn on Show When Locked
Best hidden iPhone tricks and hacks: Shake to undo
Here's one that's been around for years but you never really see anybody using it. Instead of tapping the backspace to delete what you've typed out in an email or text you can simply shake the iPhone and you'll get the option to 'undo' the whole lot. If you want to restore it, shake the handset again and select 'redo'.
Best hidden iPhone tricks and hacks: Keyboard cursor
Trying to fix a typo by carefully tapping the cursor within a word can be a fiddly and often unsuccessful affair. Here's a neat trick: long hold the keyboard (on the iPhone 6S onwards) and it turns into a trackpad that can swiftly move the cursor anywhere you want.
Best hidden iPhone tricks and hacks: Adjust flashlight
The flashlight is a brilliant feature that uses the LED flash of the camera to give you a bright beam to use as a torch. What you might have noticed is how blindingly bright it is, which can be a bit too intense. You can, however, adjust the brightness if you have an iPhone with Force Touch (again, that's a 6S onwards).
Swipe up to display Control Centre>long press on Flashlight icon>choose between the three light intensities (bright, medium, low)
Best hidden iPhone tricks and hacks: Find out how much signal you really have
Trying to find more phone signal can be like a Crystal Maze challenge. Instead of relying on those five little dots to indicate signal strength there's a great cheat that will tell you exactly where in your surrounding the strongest signal is found – making things far more accurate than waving your arm around in the air.
To do this: Dial *3001#12345#* on your iPhone then press Call. You'll now be in Field Test mode and a signal strength numerical indicator will appear where the dots once were. The closer this number is to zero, the stronger your signal.
To revert back to the dots simply press the home button. If you want to keep the numerical indicator hold the power button instead until the 'slide to power off' message appears, then hold down the home button for five seconds. You'll now be able to flip between the two methods by tapping on them.
Best hidden iPhone tricks and hacks: Never miss an important email
Anxiously waiting for an email from a certain person? Instead of continually checking your inbox for a reply, a far more efficient method to ensure you don't miss it is to set up a custom notification. This is an alert assigned specifically to individuals that will buzz or chime when their email lands. You can set up a number of VIP contacts all with their own unique alert too.
There is a couple of ways you can do this. Either go to your inbox and tap on the name of a contact and then press 'Add to VIP', or go to the home of the Mail app and select the VIP inbox. From there you can 'Add VIP' by selecting from your contacts.
Once you've added your VIP contact, go into the VIP inbox and you can customise alert ring tones and vibration for each.
Best hidden iPhone tricks and hacks: One-handed keyboard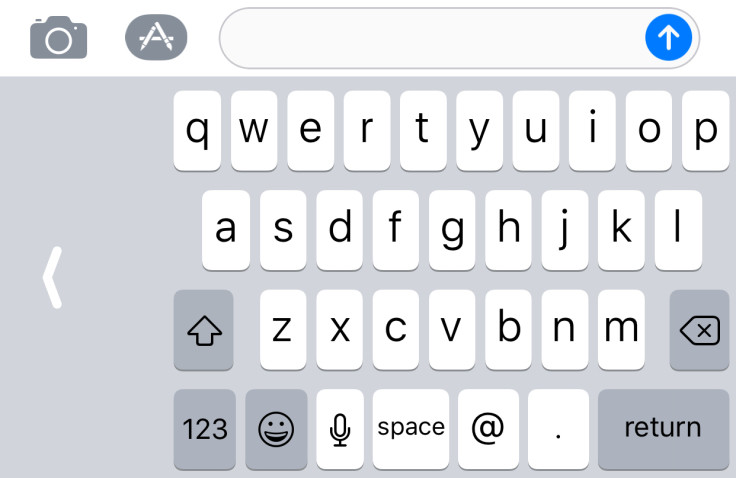 Successfully using an iPhone Plus one-handed is an art many have struggled to master. To make things easier for our hyper-extended thumbs Apple is introducing a 'one-handed mode' in its latest iOS 11, coming this autumn. The new feature sees the keyboard shuffle to one side of the phone so you can tweet and text without having to wield your phone with both hands.
When iOS 11 is released to the general public later this year users will be able to do this by holding down the emoji icon on the keyboard and selecting the move option, either to the left or right.
Best hidden iPhone tricks and hacks: Use AirPods case as a makeshift stand
One of our favourite hidden iPhone hacks involves using the case of Apple's AirPods as a makeshift, but rather useful, stand.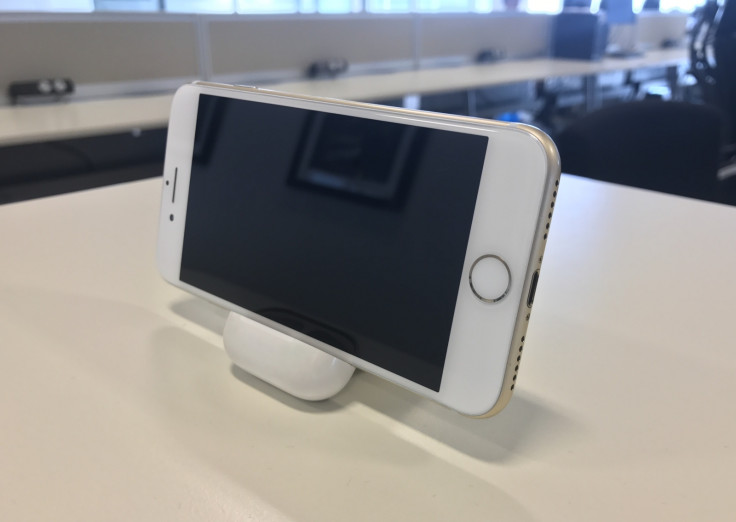 If you've ever tried to prop up the round-edged handset to watch a movie or TV show you'll know it isn't possible without a case or MacGyver trickery keeping it upright. If you own a pair of the wireless headphones the AirPod case makes a great stand by simply placing the phone in the open hinge of the lid. The hack offers a decent hold, good viewing angle, and most of all hands-free use.