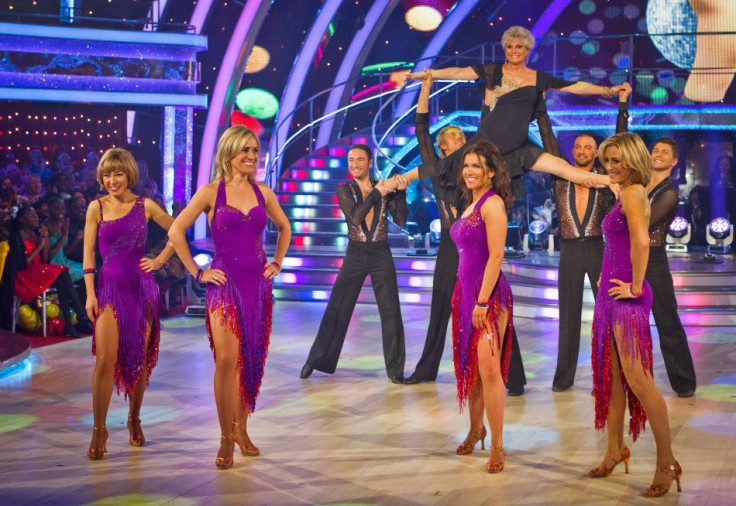 Veteran TV presenter Angela Rippon shows she's still got it by performing a leggy dance routine - 30 years after doing the same in a much-loved TV moment on Morecombe and Wise.
The glamourous 67-year-old former BBC newsreader is dazzling on the dancefloor in a Strictly Come Dancing routine for 2011's BBC Children In Need.
She's performing the routine alongside some of Aunty's other well-known female newsreaders.
Rippon famously got her legs out as she emerged from behind a desk in a Morecambe And Wise TV special in 1977.
Now she's joined by present-day newsreaders Sian Williams, Sophie Raworth, Susanna Reid and Emily Maitlis.
The routine starts with the women bored behind their desks, donning geeky glasses, white blouses and pencil skirts.
They're then joined by Saturday night's Strictly pros, including Robin Windsor and Pasha Kovalev.
Before long Raworth and her troupe are in slim-fitting sequinned purple frocks, slashed to the thighs.
Spritely Rippon - sporting a black number - is hoisted aloft by the Strictly boys to finish.
It will be broadcast during the annual charity broadcast on BBC1 from 7pm on Nov. 18.