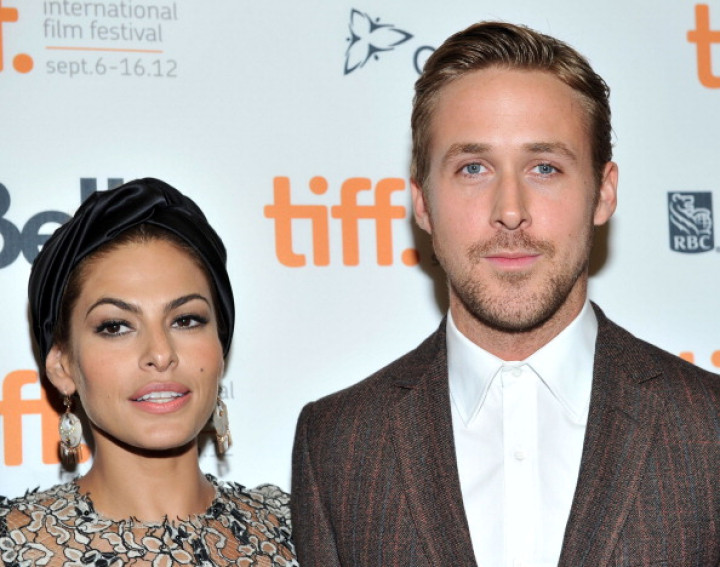 Canadian actor Ryan Gosling and long-time girlfriend Eva Mendes are reportedly living separate lives, just three months after the birth of their first child, a baby girl.
According to OK! magazine, the 33-year-old Notebook heartthrob and Mendes, who welcomed their daughter, Esmeralda Amada Gosling, on 12 September, are headed for a breakup.
Ryan is currently in Georgia, where he is filming The Nice Guys, while the 40-year-old actress is at home in Los Angeles with the baby.
"It's more than just run-of-the-mill stress that comes with having a newborn. They're barely talking," a source told the publication. "Eva has pushed him away."
Adding on, The Hitch star reportedly refused to fly to Atlanta with their daughter to see Ryan on the sets of the film.
"So instead of coming home every night to them, he's jetting back and forth just so he can see his daughter," the insider said.
"The last time Ryan was in LA, he told her that she and Esmeralda needed to get outside for some fresh air, but she just wouldn't listen," the source went on.
The couple who have been dating since 2011 when they co-starred in The Place Beyond the Pines, have been very private about their relationship.
Meanwhile, in an interview with Violet Grey's digital magazine, The Violet Files, the Ghost Rider actress talked about her struggles of being a new mother.
"I'm completely exhausted. I thought my wild nights were over but these are some of the wildest nights I've ever had," she admitted.