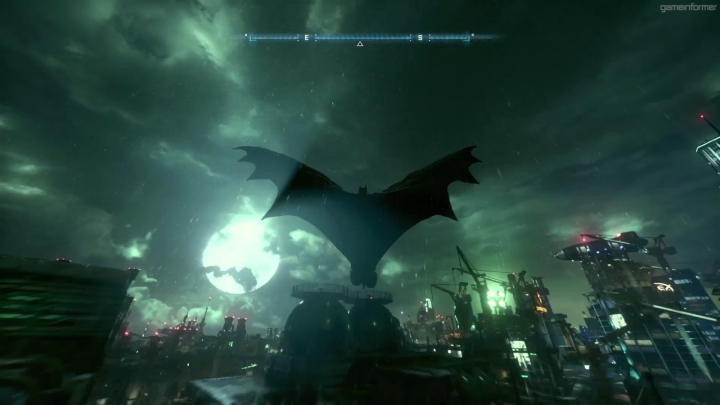 Batmobile combat highlights the latest gameplay trailer for Rocksteady Studios' trilogy-concluding video game Batman: Arkham Knight.
The trailer is the first since the game was delayed until 2015. You can watch the trailer below...
Rocksteady's trailer consists largely of gameplay from an ACE Chemicals-set mission shown behind closed doors at Gamescom 2014. You can read our thoughts having played the mission here.
Gameplay footage first debuted at E3 in the summer, which was the last time the public will have seen the game in action. This time we see a lot more of the Bat in action, with a new takedown feature allowing Batman to chain stealth attacks shown off.
The trailer ends with the promise of more news to come next Monday at 9am PST (5pm GMT).
Batman: Arkham Knight is set for release on 2 June 2015.