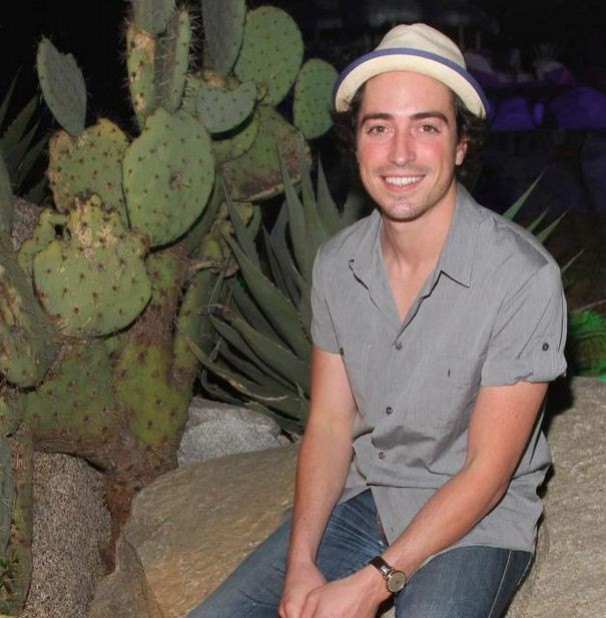 Mad Men star Ben Feldman is now engaged to actress Michelle Mulitz. The news was confirmed by the 32 year old actor's representative, in a statement to US Weekly. And it was a romantic proposal too, with Feldman dropping to one knee and popping the question while the couple was walking their dog.
"They are the best couple," a source close to the couple told the magazine, "Very normal fun pair. Everyone is very happy for them."
Meanwhile, Feldman, who plays young copywriter Michael Ginsberg in the award-winning television series, revealed in an interview with GQ in April that it was difficult to keep plot details secret.
"My girlfriend and I were watching it together and she kept hitting me and asking, 'Where's she going? What's going on? Where's Peggy going? What's happening?'" Ben shared, "It's a lot of smiling and nodding and saying, 'You'll see' over and over again."
Feldman has an Emmy nomination for his work in Mad Men but was originally cast only as a guest star.
"I woke up at 5:30 a.m. to my girlfriend standing next to the bed, groggy and angry because she didn't understand why my publicist was calling," he said, recalling the moment he learnt of the nomination, "She only knew that she hated her. It's funny finding out that early. I was talking to Christina Hendricks, and I think she went back to sleep -- which is unfathomable. You're up! Then you call your parents and a whole bunch of people. Once you're done with those phone calls, it's 8 a.m., and you're like, "Wow, what am I going to do with the rest of this enormous day?" So we went to breakfast in Beverly Hills because that's what fancy people do."
The drama series, created by Matthew Weiner and produced by Lionsgate Television, is set in the 1960s and stars Jon Hamm, Elisabeth Moss, January Jones and Hendricks, among others.