Every year Mobile World Congress sees masses of tech giants and budding start-ups stake their reputations at the sell-out show floor in Barcelona to flaunt their wares, and 2017's event was no different, with exhibitors packing their stalls with 5G-touting placards, Internet of Things (IoT) oddities, virtual reality experiences, and, of course, a brand new selection of sparkly flagship Android smartphones.
Among the endless aisles of gadgets and throngs of industry types including excited visitors, there was one particular sector that continued to dominate stalls: the increasingly popular healthcare and fitness tech markets.
The wearables market in particular - despite sales for traditional smartwatches falling dramatically - has become dominated by trackers equipped with step counters and heart-rate monitors, so much so that Apple and Samsung shifted to a health-focussed iterations of their own wearable tech with the Apple Watch Series 2 and Samsung Gear S3 Frontier.
Below are just a few of the latest gadgets that drew the attention of wellness junkies at MWC 2017;
Nokia/Withings
While we did not get a brand new range of exciting products to drool over, Nokia's revival of the classic 3310 and a trio of Android smartphones were not the only significant announcements made at HMD Global's press conference on 26 February.
Following on from a $192m (£156m) deal in April 2016, smart health and fitness brand Withings will now produce all of its wearables and accessories under the Nokia brand, in a move that will see all of the French company's existing and upcoming products altered to include the Nokia name.
At MWC 2017, Nokia showcased the rebranded devices, including the Steel HR smartwatch, an air quality monitor, a Wi-Fi-connected 'Body Cardio Scale', and a smart blood pressure monitor. Tracking stats and results from across the refreshed range will also be collated in a redesigned version of Withings' Health Mate app.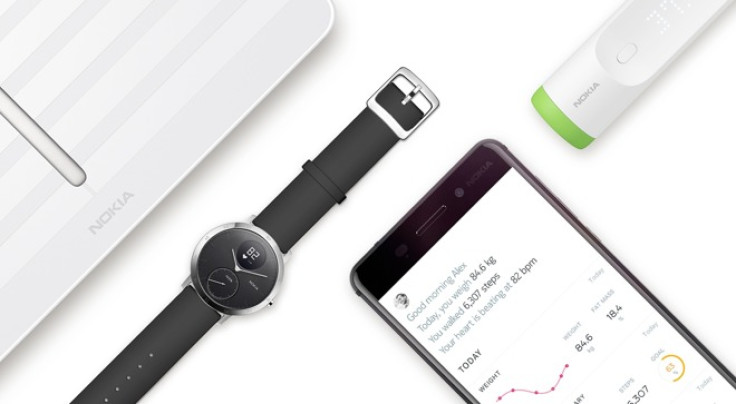 Huawei Watch 2
Like LG and Samsung, Chinese company Huawei has returned to the wearables sphere with a two-pronged approach with the Huawei Watch 2 spearheading its fitness features, while the Watch 2 Classic opts for a more, well, classic approach.
The rather chunky, thermoplastic smartwatch is the first Android Wear 2.0 device to arrive in 2017, and brings with it a heart rate sensor, exercise regime suggestions, health hints, VO2 (volume of oxygen levels), and more fitness tracking features than you can shake a stick at.
IBTimes UK is giving the Huawei Watch 2 a workout at the moment and will report back with a full review as soon as we have had enough time with it (and get our breath back).
HTC Vive
Aside from the amount of exercise you naturally get from bumbling around in the HTC Vive's room-scale-tracked virtual reality spaces, the premium VR headset has slowly been finding new purposes in education, enterprise and other sectors, including the professional and private healthcare market.
HTC paraded the You VR application which is one of the many educational virtual reality experiences, such as Osso VR and The Body, that are either in use already or in the works for the immersive virtual reality kit.
You VR in particular uses virtual, augmented and mixed reality to explore the inside of the human body, from skin, to muscles, to bone, and everything in between. We were told that its creators hope that it will offer family members, teachers, and healthcare companies an insight into patient diagnoses and potentially improve treatment in the long-term through education.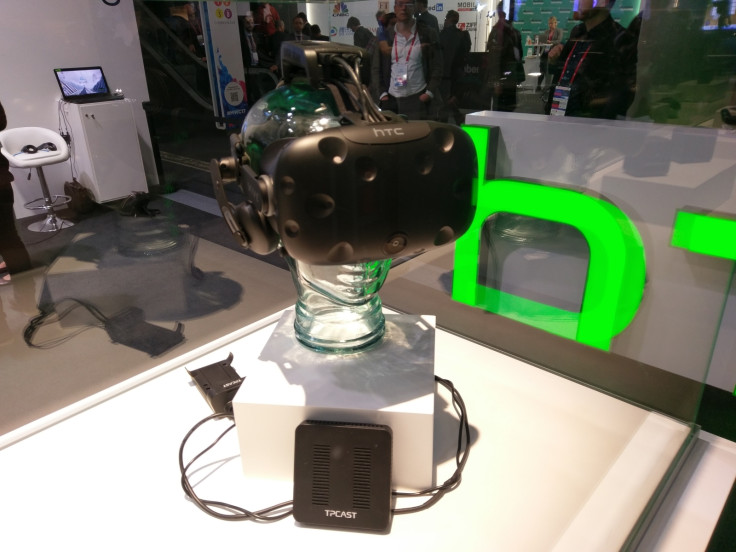 IBTimes UK spoke to Professor of Biomedical Engineering at the University of Warwick, Christopher James, at the event who expanded on the potential for virtual reality in healthcare and education.
He explained: "VR [has a role to play] in education, like medical students learning about physiology, anatomy, but also in educating around surgery, for example, live surgery and being able to see what the surgeons see [in virtual reality].
"But I think there's a whole other areas around the immersiveness of VR. Being immersed in something is actually good for your health. It's getting much easier [for clinics and medical professionals] to say 'go home, do this exercise and do it in a VR environment'."
...and the weirder ones
Of course while there are many practical, logical implementations of tech when it comes to healthcare, there are also the more bizarre ones.
Smart shoe soles, vibrating neckbands for the hard of hearing (that literally just vibrate when someone talks), and a few of the baby-monitoring gadgets which took CES 2017 by storm all appeared in Barcelona, but the strangest of the bunch was Onia - a light therapy device from a South Korean start-up that looks a lot like a vertical Tetris block crossed with a 1970s nightclub.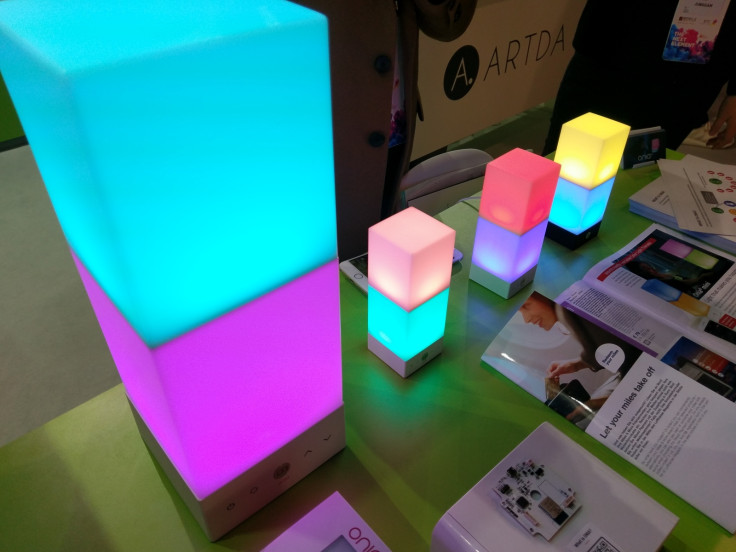 According to the device's Indiegogo page: "Onia offers 1:1 colour care therapy using the 14 colours that affect emotions the most: the top portion displays colours that match with your consciousness and the bottom displays colours that represent the subconscious."
The accompanying app claims to adjust the light's colour to match your current mood based on your biorhythm and social media posts. One for those who like to vent their grievances on Twitter, maybe?