Beyoncé Knowles Chops Off Long Curly Locks and Debuts Pixie Crop on Instagram [PHOTOS]
American singer Beyoncé Knowles has chopped off her curly long locks and revealed the new short hair to her fans.
The 31-year-old Grammy award-winning singer showed off her pixie cut in a series of photos posted to her Instagram account. The Pour It Up singer, who is married to rapper Jay Z, with whom she has daughter Blue Ivy Carter, was seen in a floral top and matched it with a gold chain necklace.
Last month, Beyonce got her hair tangled in the blades of a fan while performing at the Montreal leg of her Mrs Carter Show tour. After the incident, she posted a handwritten note on her Instagram page, re-writing the lyrics to Halo and joking about the incident.
"Gravity can't begiiiiiiin/to pull me out of the fan again/I felt my hair was yankiiiiiiiin/From the fan that's always hatiiiiiiiin," she wrote, adding, "I got snatched... goodnight all."
She finished the summer leg of her Mrs Carter Tour at the Barclays Center in Brooklyn, New York, and will be next seen at the UK's Hylands Park in Chelmsford on 17 August.
Miley Cyrus Receives Backlash Following her Pixie Haircut
The 20-year-old pop star was widely criticised for her bleached-blonde style and was even tagged a lesbian.
"Everyone said I was a lesbian but I'm like, 'Being a lesbian isn't a bad thing. So if you think I look like I'm a lesbian, I'm not offended. You can call me much worse. I've been called much worse. Being a lesbian is a compliment more than what else they call me," she told the Toronto Sun.
"People think short hair, they think tom boy ... and I've obviously done the opposite 'cause when I cut my hair, I did my first Maxim cover where I got No 1 (in their annual hot list). And it wasn't about me being the sexiest. It was about the fans voting. But it's something I loved. I don't think I've ever seen a Maxim cover with a girl with short hair," Cyrus added.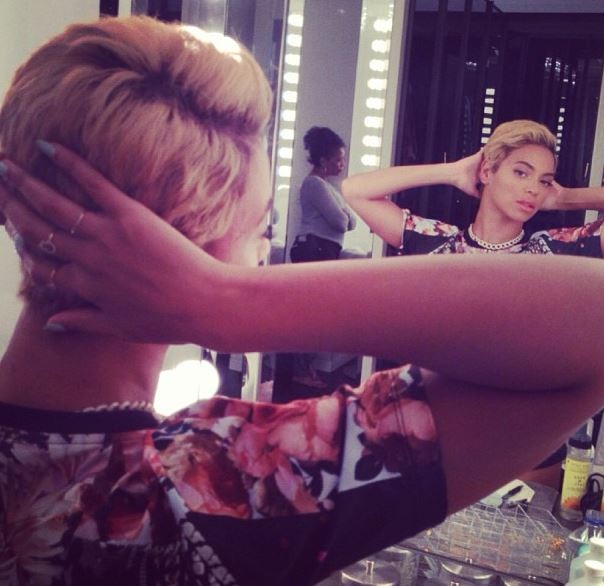 © Copyright IBTimes 2023. All rights reserved.