Beyonce's surprise twin baby announcement sent fans into a tailspin for days, but it looks like Cheryl may have taken a leaf from her book. The pop star officially confirmed she's expecting a baby with Liam Payne in a photo shoot for L'Oreal.
In the cosmetic giant's empowering 'All Worth It' campaign, the former X Factor judge, who will bless the world with another One Direction baby any day now, cradles her baby bump in all its burgeoning glory. Sporting a black dress, she smiles as her waves cascade down her shoulders.
"As a long-standing supporter of The Prince's Trust and spokesperson for L'Oreal Paris, I am so happy to support this partnership," she said in a statement. "Young people are currently facing more and more problems with self-confidence and we have to address these issues as a real priority.
She added: "My hope is that this partnership will help young people feel accepted and valued for who they are and make sure that they get the support they need to make the most out of life."
Cheryl met Payne when he was a 16-year-old hopeful auditioning for The X Factor. The former judge was subjected to a barrage of abuse and branded a 'cradle snatcher' after the pair went public with their relationship in February. Aside from the obvious age difference – she is 32 and he is 22 – many fans do not like the fact that she is still technically married to her estranged Parisian husband Jean-Bernard.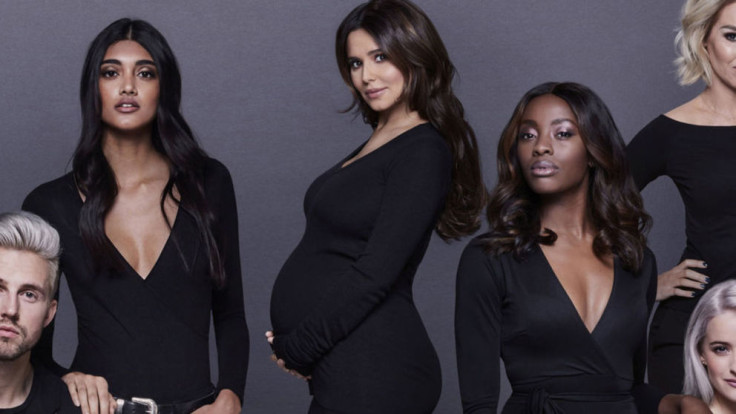 While the soon-to-be mum has yet to publicly speak about her new addition, back in December, Payne admitted he is looking forward to impending fatherhood telling a fan during a #askLiam Twitter Q&A that he was "the happiest I could be."
She has also been the topic of conversation with the like of Rylan Clark, Olly Murs and even Britain's Piers and Susanna gossiping about the bun in her oven.
Meanwhile, Payne made a surprise appearance at the 2017 Brits to collect the Best Artist Video on behalf of One Direction for their History music video. The heartthrob dedicated the accolade to fans and got emotional during his speech saying: "I mean this is amazing. Thank you so much!
"We cannot believe we are still winning these. Thank you very much."
"We have been taking some time out working on our solo music, but One Direction is who we are and who we will always be."