Disgraced comedian Bill Cosby is still hopeful of making a comeback, should he be cleared of numerous sexual assault allegations.
The 79-year-old former Cosby Show star is facing a criminal court case in June 2017 for allegedly raping Andrea Constand – an employee at Temple University, Philadelphia – in 2004, while more than 50 women have come forward to make accusations against the entertainer.
Cosby, who had previously spent decades trying to suppress the allegations, is now also being sued for defamation by numerous alleged victims in a federal court in Massachusetts.
A key claimant is 68-year-old Tamara Green, who was one of the first women to publicly speak out against Cosby in 2014 calling him a "sexual predator".
Green stated she was drugged, groped and stripped naked by the star when she was an aspiring model in the 1970s after the pair met through a mutual friend.
A representative for Cosby dismissed the story as a fabrication. But given the deluge of claims since 2014 and the impending court case against the star, Green is now suing Cosby.
"It is highly improbable that Mr Cosby can engage in any future business ventures to provide his entertainment services," her court documents argue according to Mail Online, citing his on-going legal battles as well as a "firestorm of sexual assault allegations".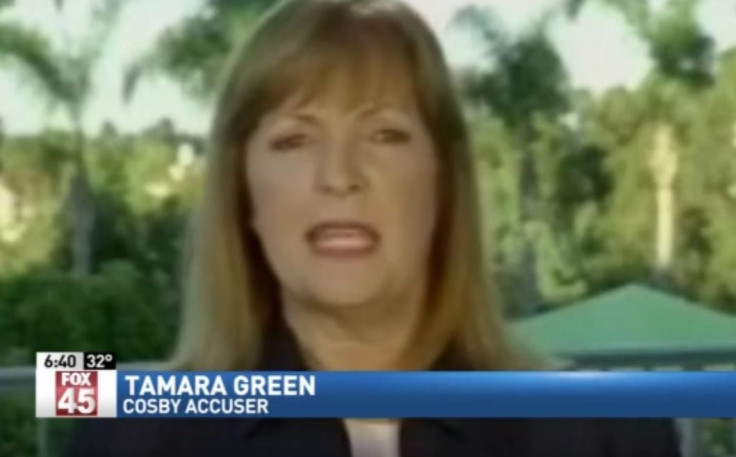 As part of the litigation, the plaintiffs are seeking Cosby's business records, including deals arranged with Creative Artists Agency.
Cosby's attorney, Angela Agrusa, filed a motion on Thursday (10 November) objecting to the disclosure, arguing it would undermine Cosby's ability to negotiate future contracts.
"When Mr Cosby is cleared from all liability and charges, and the impact of plaintiffs' defamatory conduct has subsided, he expects to resume his career, and there is no reason to believe otherwise," Agrusa argued.
"But disclosure of this type of financial and business information is irreversible. Even after his name is cleared, if released to the public, this information would improperly restrain his employment and tie his hands for renegotiation."
Any attempted comeback may well be hindered by Cosby's apparent physical problems – he is now walking with a stick, while his legal team recently claimed that he is "legally blind", meaning he will be unable to identify his accusers.