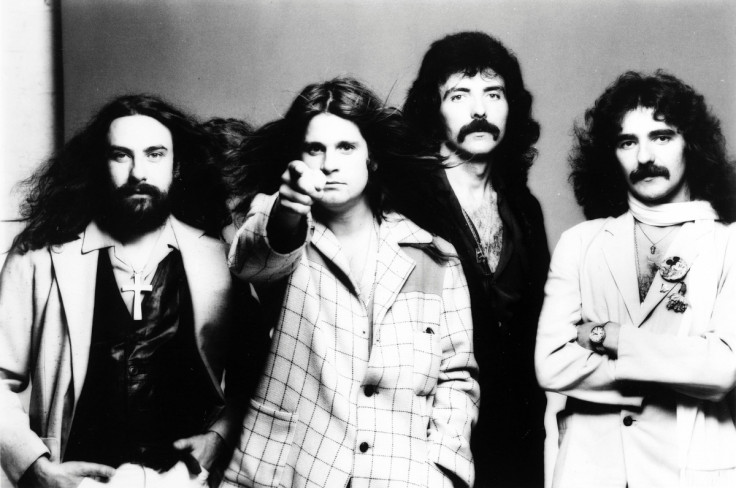 Heavy metal pioneers Black Sabbath called time on their near 50-year career with an emotional homecoming concert in Birmingham.
The farewell show on Saturday (4 February) saw the band sell out the 16,000 capacity NEC Arena.
Guitarist Tony Iommi, 68, vocalist Ozzy Osbourne, 68, bassist and chief lyricist Geezer Butler, 67 and drummer Bill Ward, 68, took to the stage one final time, having formed in 1968.
Ward's appearance marked his first with the band since 2012, joined by drummer Tony Clufetos and keyboard player Adam Wakeman.
Black Sabbath, who shot to fame in the 1970s with an arresting mix of pounding rhythms and Osbourne's devilish vocals, garnered controversy through their use of diabolical imagery in their music.
The band's menacing sounds grew in part out of necessity rather than invention, after Iommi sliced the tips of his fingers off when working in a factory.
Desperate to continue playing, the then 17-year-old moulded fingertips out of bottle caps and toned down his guitar to make playing easier. Their thunderous sound helped establish the heavy metal genre continued by acts such as Motorhead and Metallica.
Much loved by fans for tracks such as War Pigs, Iron Man and Children of the Grave, the band streamed their final and most famous song, Paranoid, over Facebook Live.
The Birmingham date marked the end of a gruelling 81-show stretch, fittingly titled The End Tour, which began in January 2016 in the United States.
The performance held further poignancy following the death of Geoff Nicholls, the band's keyboard player from 1979 to 2004, who lost a battle with cancer on Saturday (28 January).
Pyrotechnics accompanied the quartet's final bow, with Osbourne, the de facto leader of the band saying, "Thank you, goodnight, thank you so much."
Osbourne, who later found fame on MTV reality TV show The Osbournes with wife Sharon, admitted he had been "happy but tearful" at the prospect of the final live show.
"One of the proudest things I have in my heart is the fact that Black Sabbath wasn't a band that was created by some big mogul," he told the BBC.
However, Iommi, the only Sabbath mainstay throughout the decades as Osbourne forged a solo career, suggested there could yet be a future for the band: "I wouldn't rule out doing a one-off show. Or even an album. I think the door's open," he said.
Ozzy, however, who has been dogged by disputed sex addiction claims, alongside health problems caused by prolonged substance abuse, remained adamant that "this is the end for me".
Reflecting on his career with Sabbath he said: "It was four guys who said, 'let's have a dream', and it came true beyond our wildest expectations."