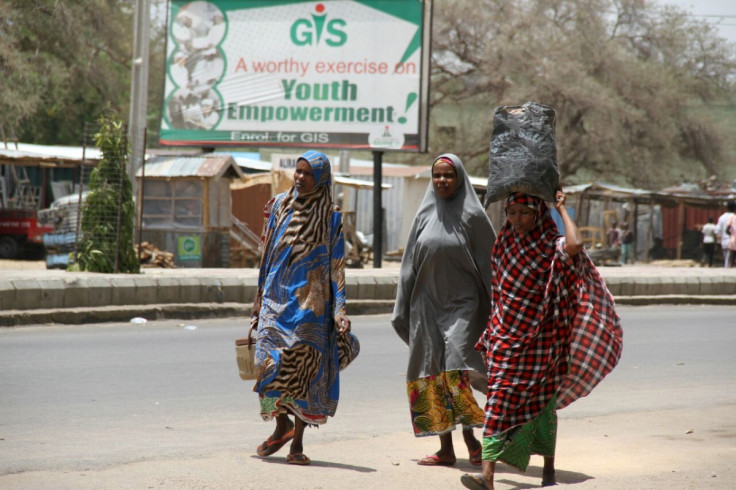 The Nigerian government has claimed it freed some 241 women and children held captive by terror group Boko Haram as the military raided two terrorist camps in the restive Borno state, in the north of the country.
The raid also resulted in the arrest of 43 terrorist members, including local leader Bulama Modu. Army spokesman Sani Usman told AFP that some of the freed civilians might be family members of Boko Haram militants.
The terrorist group is renowned for kidnapping civilians, mainly women and children, and forcing them to participate in terror attacks. The practice of kidnapping civilians was highlighted in April 2014 in the aftermath of the mass abduction of 219 schoolgirls from Chibok, a remote village in Borno.
The girls were abducted while they were at the village's school and, to date, are still missing. The Nigerian government recently said it is willing to negotiate with the terrorists for the release of the girls, who are feared to have been sold to other militant groups or forced to carry out suicide bombings.
Nigeria is leading a task force – consisting of 8,700 troops from Nigeria, Niger, Chad, Cameroon and Benin – which is believed to have scored some successes, such as the recapture of a key town in Borno. Boko Haram recently released an audio message denying claims that the Nigerian army's operation against the terrorists is being successful.
But the Nigerian army slammed the message as "cheap propaganda" and called for the leader of the group, believed to still be Abubakar Shekau, to step down. He is rumoured to have been substituted after he failed to appear in the group's propaganda videos earlier in 2015.
In its latest series of attacks, Boko Haram is believed to have killed between 54 and 100 people following three blasts in Maiduguri, the epicentre of the group's deadly insurgence.
Tight movement restrictions and curfews have been imposed in Maiduguri and the rest of Borno state prompting citizens to complain as they are unable to leave their houses and celebrate Eid Al-Adha, one of the most important religious holidays in Islam. The country's intelligence also warned that the group had plotted to attack ports in the commercial capital of Lagos.