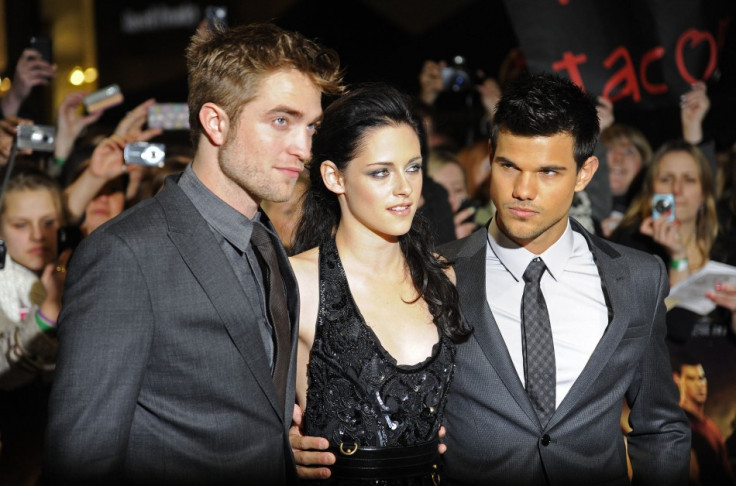 Breaking Dawn: Part 1 has entered the U.S. box office at number one after taking a staggering $139.5m (£88.6m) in its first weekend alone.
The latest Twilight movie definitely lived up to its hype, as millions of Twilight fans flocked to the cinema to watch the vampire love story continue to unfold.
Even though the movie racked up a massive $139.5 million, it fell $3 million short of the saga's best opening weekend takings. New Moon, the second instalment in the Twilight saga, made the most out of any of the Twilight films when it hit cinemas back in 2009, making $142.8m.
Despite failing to surpass the success of New Moon, Breaking Dawn was still named the fifth best opening film of all time, following Harry Potter and the Deathly Hallows: Part 2, The Dark Knight, Spider-Man 3 and New Moon.
The hugely successful saga is based on the bestselling books by Stephenie Meyer, which tell the love story of vampire Edward Cuillen, played by Robert Pattinson, and Kristen Stewart as Bella.
The highly-anticipated latest instalment, which sees the couple finally get married and before Bella falls pregnant with a half-vampire baby, has been well received by fans across the globe.
The final film in the five-movie Twilight series, Breaking Dawn: Part 2, is due to be released next year.
Meanwhile, the penguin animation sequel Happy Feet 2 entered the U.S. box office in second place after taking $22m. However, film bosses did not have much to celebrate, as the sequel made just over half the $41.5 million the original movie opened to in 2006.