As the world finally begins to come to terms with Zayn Malik's shock departure from One Direction, Brian McFadden has claimed that the young heartthrob will struggle as a solo star.
The 35-year-old former Westlife star, who knows all about striking out on your own after quitting the Irish group a decade ago, said that 22-year-old Malik shouldn't expect an easy ride.
"I don't really have any advice for him. No one was there to give me any advice," he told the Daily Star. "I haven't spoken to Zayn. I have spoken to some of the other boys but I don't really know what's going on."
Bradford-born Malik quit the British boy band on 25 March, hours after bowing out of the Asian leg of the world tour citing stress-related health issues.
In his departing statement he claimed that he wanted to feel like a "normal 22-year-old" and had grown tired of 1D's fame.
"I'd like to apologise to the fans if I've let anyone down, but I have to do what feels right in my heart. I am leaving because I want to be a normal 22-year-old who is able to relax and have some private time out of the spotlight," he said.
But McFadden claims that while Mailk might be glad about not having to share the spotlight with former bandmates Harry Styles, Louis Tomlinson, Niall Horan and Liam Payne, he has now lost his support system and safety net.
"It's difficult to adapt to life on your own when you spent so much time in a band, you kind of become a family," said McFadden.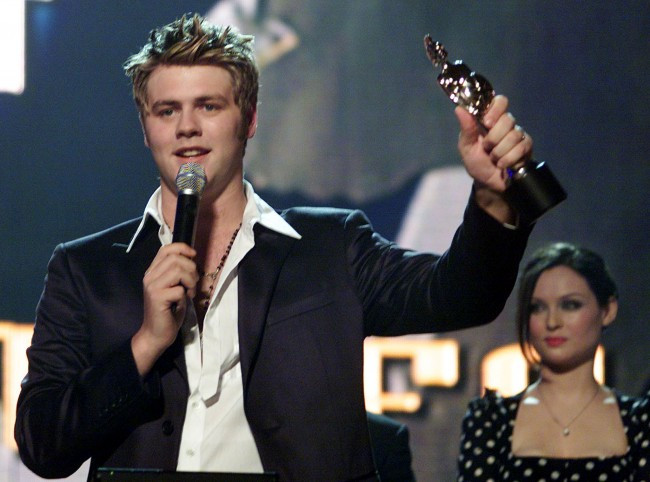 In 2004, McFadden announced that he would be leaving the Irish five-piece to focus on his family life and admitted that "It's hard to juggle two lives when you've got a family".
At the time he was married to Kerry Katona and the couple had two daughters, Molly and Lily-Sue.
Drawing on his own experience, he said "For Westlife, we became brothers and I think that was the hardest thing for me. Not waking up in the morning and sharing my day with four other lads, that'll be difficult for him."
Meanwhile, One Direction has released their first new poster for the On The Road Again Tour 2015 as a foursome.