It is two years since Nokia jumped off it's burning platform and into the arms of Microsoft. Alistair Charlton charts the highs and lows of the partnership over the past 24 months.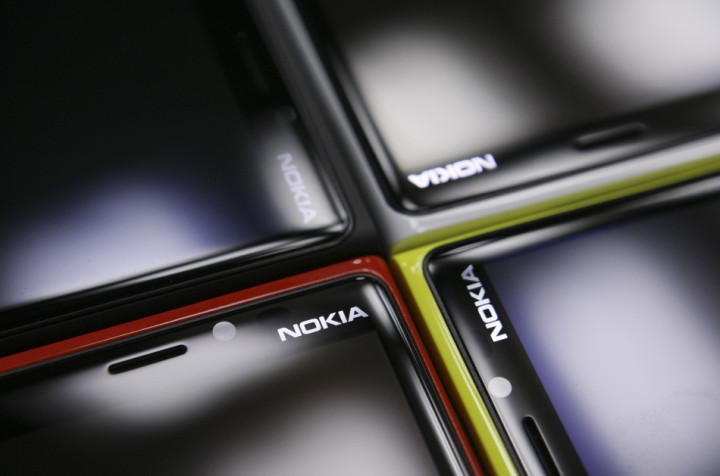 In early 2011 the smartphone landscape was changing faster than anyone could have imagined, ageing giants Nokia and BlackBerry to be outmaneuvered, outperformed and outsold by Apple, Google and Samsung.
Having enjoyed years of ruling the mobile phone roost with its iconic handsets, Nokia was facing an uncertain future; in a memo sent to employees shortly before its Microsoft partnership was announced, Nokia boss Stephen Elop said his company was "standing on a burning platform" and that it had to take a risk and jump.
At the end of 2010 Nokia still reigned supreme with a 28 percent share of the smartphone market, growing by 36 percent from the previous year, but a glance over its shoulder would have seen Apple at 86 percent growth, HTC at 258 percent, and Samsung, which had seen smartphone sales grow by 439 percent over the year.
Nokia had to react, and after ruling out a move to Google's Android operating system, the Finnish firm announced a partnership with Microsoft and its new Windows Phone operating ststem, just three months after first entering talks with the computer giant.
Partnership
Elop said at a joint press conference on 11 February, 2011 that "the game has changed from a battle of devices to a war of ecosystems," recognising that Nokia's ageing Symbian system was no longer up to the job, and instead of develop its own MeeGo OS - which would later become Sailfish by Jolla - Nokia moved to Microsoft.
Although the first Windows Phone Nokias would not arrive for another eight months, the company was confident that the new partnership would be enough to take on Apple and Google, and cast BlackBerry aside. "It's a three horse race now," Elop claimed.
Announced at Nokia World in London in October, the first Nokiasmartphones running Windows Phone went on sale in the UK the following month. The Lumia 710 was Nokia's entry-level Windows phone, while the Lumia 800, with it's bright and bold polycarbonate shell, was the flagship.
Fresh air
The Lumia 800 was a breath of fresh air for the smartphone market, which for too long had been dominated by the monochrome products of Apple, Samsung and BlackBerry.
Available in five different colours, the Lumia 800 stood out, and initial reviews were good, but not great.
Nokia's dreams of world domination - or at least third place in the smartphone standings - would have to wait, as Americans eager to try the Lumia range had to hold off until May 2012 for the Lumia 900 to launch and become Nokia's flagship phone.
At Mobile World Congress in February 2012 Nokia announced the Lumia 610, a budget Windows Phone 7.5 device with the aim of targeting developing markets, where cheap, low-powered smartphones are sought after.
Running an updated version of the Windows Phone OS, named Tango, the Lumia 610 was able to function with a lowly 800MHz processor and just 256MB of RAM.
A stab in the back from Microsoft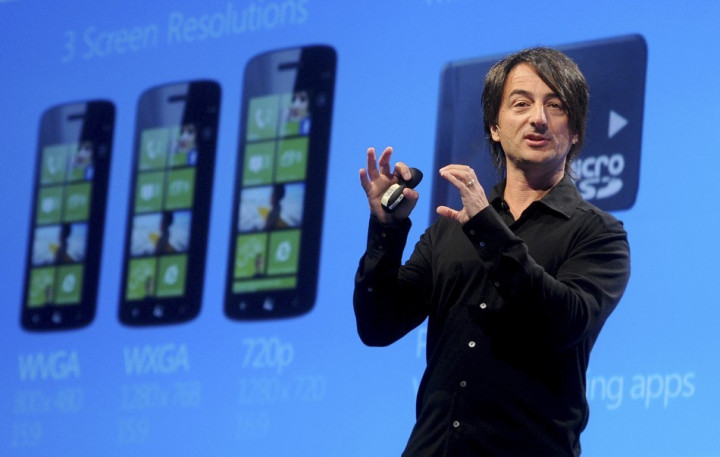 Excitement surrounding the Lumia 900 was short-lived, as just one month after the flagship Nokia went on sale Microsoft announced that Windows Phone 8 would be coming later in the year - and, crucially, that no current Windows Phone 7.5 device would be able to upgrade to it.
Just weeks after going on sale as the must-have smartphone for the Windows Phone platform, the Lumia 900 was given its marching orders - it would become obsolete before the year was out.
It was a strange move for Microsoft to announce Windows Phone 8 so far ahead of its eventual October launch, as any consumer with more than a passing interest would have known not to buy a Windows Phone 7.5 device.
At a time when the Samsung Galaxy S3 and iPhone were selling in their tens of millions, this was bad news for Nokia and made its first Lumia range feel like little more than an experiment.
The results were obvious to see, as sales of Lumia handsets fell from four million in the second quarter of 2012 to 2.9 million in the third, before rising again to 4.4 million in the final quarter once WP8 arrived.
Windows Phone 8
At a media event in September Nokia announced its first smartphones running Windows Phone 8 - the midrange Lumia 820, and high-end Lumia 920, with its excellent 8.7-megapixel PureView camera.
You can't blame Nokia for feeling a little hard done-by thanks to the way Microsoft dealt with Windows Phone 8. Not only did the first announcement come just a month after the Lumia 900 went on sale, but by the time WP8 was ready to ship, Microsoft had ditched Nokia as its primary hardware provider.
Instead HTC was given that title, as is obvious with the naming of its Windows Phone 8X and Windows Phone 8S.
More bad news was to come for Nokia - although this time it would be its own fault - as two slip-ups in the advertising of its Lumia 920 cast doubt over the real quality of its PureView camera.
The first mistake came after close inspection of a television advert, claiming to show super-smooth footage shot by the Lumia 920, revealed that an SLR attached to a lighting rig was actually used, and was spotted in a reflection during the ad.
Next came a series of still photos used by Nokia to once again show off the Lumia 920's camera. Analyse of these photos revealed that light refractions could not have been created with the lens Nokia claimed the 920 to have.
The company owned up, and once the phone went on sale and we reviewed it, we wondered why it had cheated in the first place - the Lumia 920 has far-and-away the best camera of any smartphone we've ever used, and its ability to take great photos in low light without the flash is astounding.
2013 and beyond
No one was expecting the partnership with Microsoft to be an overnight success, and no one was expecting a return to Nokia's former dominance, but it is at least heading in the right direction.
The Lumias are good phones and Windows Phone 8 is an operating system full of promise, offering something refreshingly different to iOS and Android, along with powerful features like Nokia City Lens and free, comprehensive sat-nav system, Nokia Drive+.
As for figures, Nokia's fourth quarter results revealed 4.4 million Lumia sales for the three months - taking the global total to 14.3 million units since launch - and a 40 percent increase in US sales, up to 700,000.
Nokia said these sales were "exceeding expectations," but a fall in overall Windows Phone use in the US - from 3.6 percent to 2.9 over the last quarter - suggests that Nokia could be in for a tough first quarter, while fellow WP8 partners HTC and Samsung can rely on continued Android success to stay in the black.
Nokia no longer makes Symbian phones, and while the Asha range is doing well in developing markets, the company must now concentrate on broadening its range of Windows Phone devices if it is to stand a chance of holding onto the coattails of Apple and Samsung - and fight off mounting pressure from a resurgent BlackBerry with its new Z10 and upcoming Q10.
Mobile World Congress in Barcelona starts on 25 February and we are expecting to see Nokia announce more Windows Phone devices there, and if they are released quickly they could help to increase Lumia sales for Q1.
As Elop said to his staff, the platform was indeed burning and Nokia had no choice but to jump. Two years later, it's clear that Nokia survived the fall, but it still has a battle on its hands if it is to return to anywhere near the glory days.