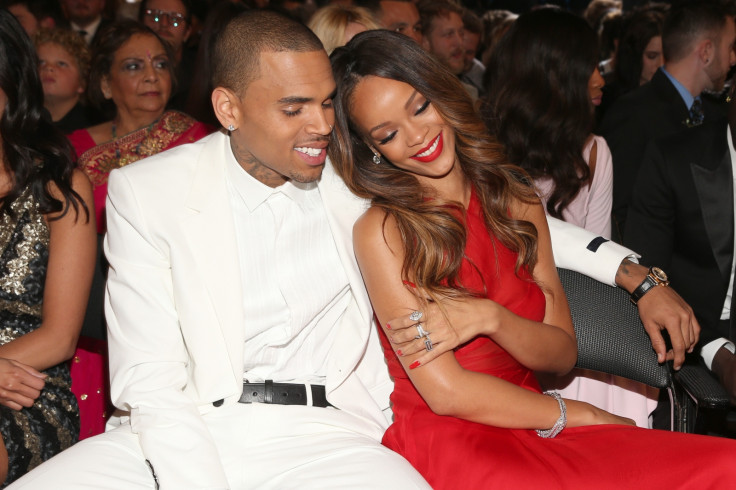 Chris Brown has continued to fuel rumours that he could soon reunite with Rihanna after a video surfaced online showing him admitting that she will always have a special place in his heart.
After being banned from leaving the Philippines due to a fraud dispute stemming from a cancelled New Year's Eve concert, the Loyal hitmaker decided to host a Girls' Night Out party at Club Cubic in Macau while he waited for the all clear from his legal team.
During the event, which cost $480 (£308) per ticket, he performed some of his biggest hits and even teased his new collaboration with Rita Ora. But the big shock of the night came when he performed his rendition of Rihanna's latest hit B***h Better Have My Money.
In the short clip posted online the Loyal hitmaker can be seen singing every word of the track and even telling fans that RiRi is "my b***h for life".
Brown's surprise declaration come just weeks after Rihanna was seen dancing along to Brown's performance of "Post To Be" at the 2015 BET Awards.
In 2009, the former lovers got into a physical altercation after a pre-Grammy bash which resulted in the Diamonds songstress being taken to hospital for treatment of multiple cuts and bruises. The on/off couple have reconciled several times since the highly-publicised incident but have not been together since 2013. On 20 March, a judge ended Brown's probation after six years.
If they do give it another go, Rihanna could find herself at the centre of yet another love triangle with rival Karrueche Tran.
Tran called time on her relationship with Brown back in March when she found out 26-year-old Brown had fathered a child with another woman, declaring on Twitter that while she wished him the best of luck, there would be: "No baby drama for me."
But during an appearance on Ryan Seacrest's radio show to promote her new film, 3 Headed Shark Attack, the 27-year-old hinted that she wouldn't rule out a reunion completely.
"Us getting back together, I can't say," she said honestly. "I don't know what the future holds. As of right now, I'm just completely focused on myself. I'm not trying to date anybody. I just want to figure out me and grow within myself."