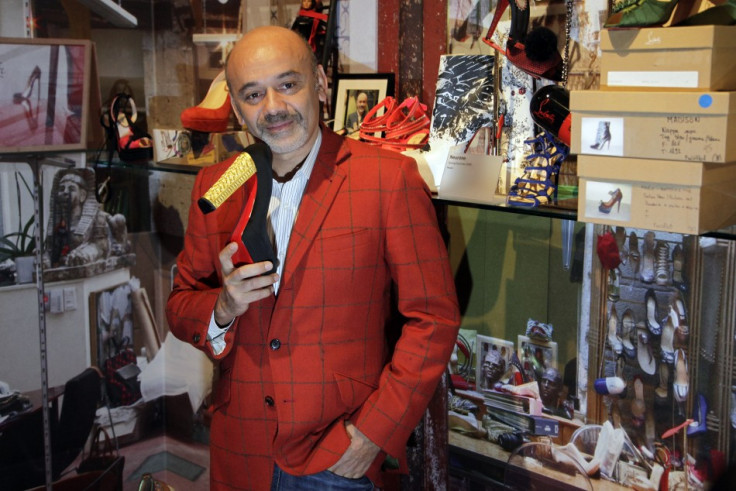 The owner of the world's most revered shoe brand is now trying his hands at beauty products. Christian Louboutin is reportedly launching a luxury cosmetic line, Christian Louboutin Beauté by next year.
The Parisian designer has teamed up with Batallure Beauty LLC, whose list of clients include Madonna and Justin Bieber.
"Wearing a pair of Christian Louboutin shoes completely transforms a woman and Christian will bring that same transformative quality to women through his beauty products," Robin Burns, Chairman and Co-Founder of the company, was quoted as saying by the Daily Mail.
Louboutin believes this beauty venture will add to women's love of the brand.
"Beauty products also have to do with empowering women. That's very much the job of the shoes I'm designing," he said and emphasised that they will "mirror the quality of the shoes, of the bags, of all the DNA of the brand."
The shoe-maker claims the collection was inspired by Queen Nefertiti and her 3,300-year-old bust at Berlin's Neues Museum.
"It's the most beautiful thing. I stayed like an hour just looking at the bust. It's a perfect beauty and the makeup is quite perfect," he was quoted in Fashion Indie.
The Princess of Monaco was the first person to promote Louboutin's designs which later gained a string of celebrity clients - a list which included names like Catherine Deneuve and Diane Von Furstenburg.
Fashion designer Marc Jacobs also announced he would be turning his hand to creating a cosmetics line to compliment his fragrance line last month. "I see make-up, fragrance - everything, really - as an opportunity. The idea of choosing a colour for your lip, or an eyeliner - it's just such a delight. The ritual of waking up and making those choices is something people really enjoy," Jacobs said.
The French designer was named "All Time 100 Fashion Icons" by Time Magazine. Louboutin is often credited with catapulting stilettos back in fashion and is considered the best in the industry.