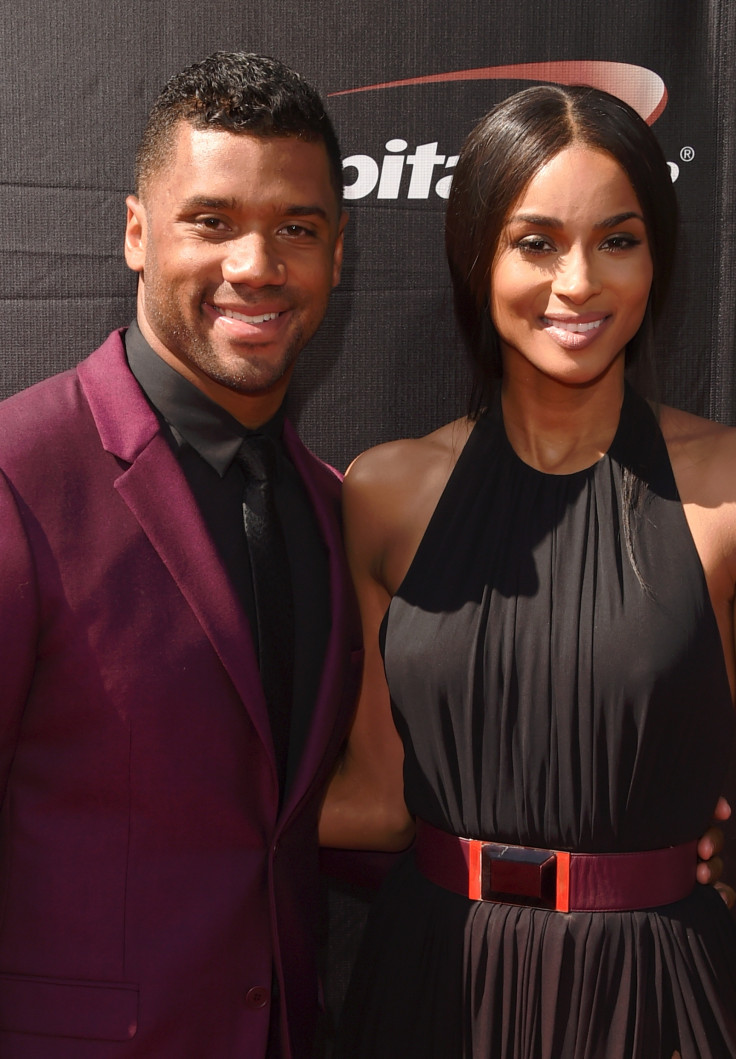 Ciara and Russell Wilson's vow to stay celibate until marriage made headlines and surprised fans but it looks likes it was well worth the wait. The newlyweds finally consummated their union on their wedding night - after tying the knot in an intimate ceremony in the presence of close friends and family at Peckforton Castle in Cheshire on Wednesday (6 July).
For the big day the bride wore a custom made Roberto Cavalli lace fishtail gown with sheer sleeves, a corseted top and a long train. Her new husband opted for a black tailcoat suit.
In a series of posts on Snapchat, the I Bet songstress updated fans on their bedroom antics "Baby, you know what we're doing tonight," she said before her NFL player husband chimed in: "From what we did last night, I want to do it multiple times."
A glowing Ciara then added to the camera: "He sure weren't lying." Another clip shows Wilson snuggling up to his new wife before saying: " "So, about last night..."
Last year, Wilson who was previously married to his high-school sweetheart, Ashton Meem, revealed that God has spoken to him and told him to try out a different style of dating with the songstress.
"She was on tour, and I was looking at her in the mirror, and God spoke to me," Wilson told San Diego pastor Miles McPherson during an appearance at The Rock Church. "He said, 'I need you to lead her.' With the impact that she has and the impact that I have – we're not going to be perfect by any means," he told the assembled audience. "Life's not perfect. Nobody's perfect. He's anointed both of us. I know that He's calling for us to do something miraculous."
"I ain't gone lie to y'all now. I need y'all to pray for us," he laughed. "I know y'all seen her on the screen now. If there's a 10, then she's a 15. So I need y'all to pray for me."
The Seattle Seahawks quarterback proposed to Ciara with a massive 16-carat ring during a romantic vacation in Seychelles in March.