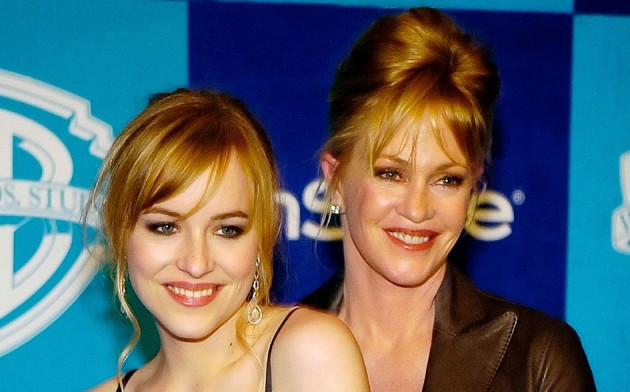 American model/actress Dakota Johnson reportedly helped choose the perfect candidate for the role of Christian Grey.
"Dakota was there to act against them, they did some of the heavier scenes from the script and read their chemistry," a source told Us Weekly, "Dakota's job is solid, they know that she can handle this role and they like her for it, when you meet her and talk to her you know that she's got the character in her."
Previously, Charlie Hunnam was scheduled to appear opposite the 24-year-old, daughter of actors Melanie Griffith and Don Johnson, in the movie.
"She's helping us look through the candidates to see which chemistry kind of captures our attention," film's producer Michael De Luca previously told E! News.
Meanwhile, Irish actor/model Jamie Dornan has been confirmed to play Grey, and the book's author EL James took to Twitter to reveal the news: "Stow your twitchy palms ladies... our man is here. Welcome to #TeamFifty @JamieDornan1 x"
It was reported that the 31-year-old Calvin Klein model, who starred in Once upon A Time, had a successful test read with the casting directors.
"Everyone trusts that he'll make an excellent Christian and will do the role justice," an insider told Us Weekly, "His contract is set -- this has the potential to make him a huge star."
"Jamie has a really good reputation as someone easy to work with, easy going and is seen as someone who will very appreciative of this role," another source added, "It's his charm and personality that is winning people over."