American actor Ashton Kutcher has sparked rumours that he may have secretly married fiancée Mila Kunis.
The 36-year-old posted a photo on Facebook, in which words were scrawled into the sand.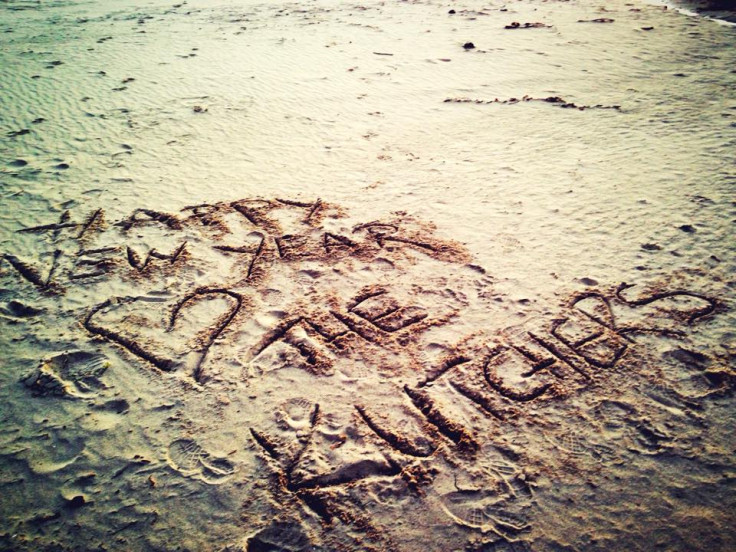 The message read: "Happy New Year [love], The Kutchers."
The pair, who played characters Michael Kelso and Jackie Burkhart on the hit sitcom That '70s Show, have been dating since April 2012.
The couple got engaged last year in February, and the 30-year-old Black Swan actress gave birth to their daughter, Wyatt Isabelle Kutcher, on 30 September at Cedars-Sinai Hospital in Los Angeles.
Previously it was reported that the pair are planning a "$2.5 million dream wedding" in Bali, Indonesia.
In an interview with W magazine, Kunis had revealed that she hated the idea of marriage before she was romantically inclined to Ashton.
"I never wanted to get married," she said. "From the age of 12, I prepared my parents for no marriage. Then things changed—I found the love of my life. Now my theory on weddings is: Don't invite anyone. Do it privately and secretly. My parents are okay with that. They're just excited that I said yes."
Kutcher was previously married to Demi Moore, who is 15 years his senior. Kunis dated Home Alone star Macaulay Culkin from 2002 to 2011.