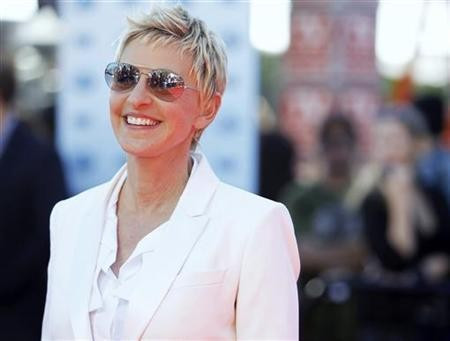 American chat show host and comedian Ellen DeGeneres had reportedly warned Jodie Foster against tying knot with Alexandra Hedison.
DeGeneres, who dated Hedison for over three years with their relationship ending in 2004, allegedly claimed the 44-year-old photographer is after the Academy Award-winning actress' wealth.
"Ellen thinks Alex may be interested in Jodie's money," a source told American tabloid the National Enquirer, as quoted by Showbiz Spy. "She got a message to Jodie telling her to think long and hard before making it legal."
Foster, who has been dating Hedison since October last year, married the photographer last month.
Meanwhile, DeGeneres and wife Portia De Rossi are facing divorce rumours once again.
The Oscar host has been married to the Australian-American actress for the last six years. However, there have been several reports since 2013 that the couple's marriage is on shaky grounds.
The National Enquirer story titled "Ellen Baby Bombshell" claimed Rossi wants to have a baby, while DeGeneres is against it.
"Portia's now desperate to hear the pitter-patter of little feet. What's more, she's telling pals she's ready to take the plunge into motherhood - with or without Ellen!" National Enquirer reported, according to Gossip Cop.
"Portia has flat-out told Ellen that she wants a baby or a divorce," the tabloid quoted an insider.
However, DeGeneres told the People Magazine: "I love her [Portia De Rossi] so much it kills me. The tabloids had a photo of Portia not wearing her wedding ring. It is because it gives her blister while riding horses."