Lisa Marie Presley's mother has revealed that her twin granddaughters are in her care following reports that the discovery of "disturbing" images of children on her their father Michael Lockwood's computer led to them being placed in child protective services.
Priscilla Presley broke her silence on the alleged family drama in a Facebook post, reassuring fans that all was well with eight-year-olds Finley and Harper.
"Thank you from the bottom of my heart for 'all' your positive support," she captioned a snap of photo of the siblings locked in a tight embrace.

Priscilla, who has been romantically linked to singer Tom Jones in recent weeks, followed the post with another snap of the girls playing in a pool.

"There is lots of confusion, commotion and concern from all the talk circulating. Let me put this to rest... the girls have not been in foster care and never will be. The girls have been with me and will be until all this is sorted out."
It was initially reported by the Mail Online, that Presley – who is at the centre of a bitter divorce battle with her her fourth husband – recoiled in horror over the alleged indecent content in her estranged husband's possession. Presley, 49, is said to have checked herself into an LA rehab facility in August 2016 for treatment for drug and alcohol addiction.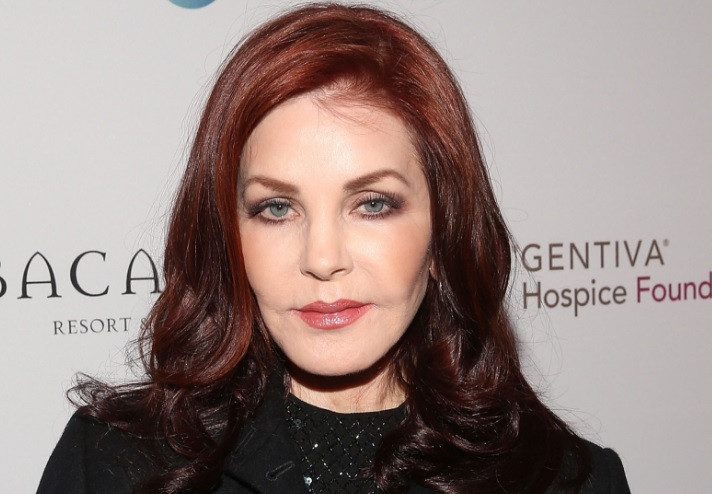 The documents filed on 7 February go on to state that: "While the respondent [Lockwood] has not yet been convicted of crimes related to his possession of these photos, that he possessed them is documented evidence of conduct that has destroyed the mental or emotional calm of petitioner, and... is domestic violence 'by an reasonable definition of the term.'"
However, Lockwood, who tied the knot with Presley in 2006, has slammed allegations against him – claiming his soon-to-be ex-wife had launched a smear campaign in their custody battle in order to win custody.
"She knew the sensational claims would be of interest to the media. Mr Lockwood is not going to retaliate," his lawyer Jeff Sturman said.
Presley, 49, was said to have checked herself into an LA rehab facility in August 2016 for treatment for drug and alcohol addiction, just weeks after the couple split. She previously opened up about her demons, telling Paper magazine in 2003: "[I used] cocaine, sedatives, pot, and drinking — all at the same time. I just couldn't be sober. I don't know how I lived through it."