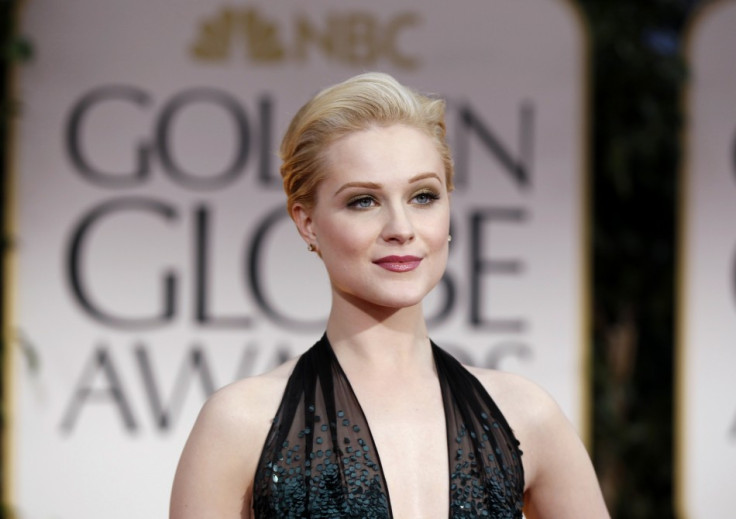 American actress/singer Evan Rachel Wood has slammed rumours that she is dating Michelle Rodriguez.
The former True Blood star, who announced that she had split from husband Jamie Bell, took to Twitter, to deny that she hooked up with the Fast & Furious actress.
Rumours that the two are dating started after the pair posed together for a photograph with Mila Jovovich at the An Evening With Women event, held in Beverly Hills in early May.
The 26-year-old then tweeted a link to a video of herself leaving the event.
Wood also retweeted some fans' messages and announced she would be resuming the Twitter break.
Meanwhile, Wood and Bell, who tied the knot in October 2012 and welcomed their first child - a baby boy last July, announced on 28 May that they have ended their marriage.
"Evan Rachel Wood and Jamie Bell have decided to separate," a spokesperson for the two told Us Weeklyin a statement. "They both love and respect one another and will of course remain committed to co-parenting their son. This is a mutual decision and the two remain close friends. They love each other so much but it just wasn't right."
Though the real reason for the split is unknown, a source told People "that they realised they have different priorities, now and for the future."
"Nothing dramatic happened. They are friends and will continue to parent their son together. They have been friends for years and are happier this way than being married," a source said, adding, "Evan loves being a mom. After her son was born, he has been her No. 1 priority. The marriage always came in second. They have different goals for the future and want to pursue them separately."