Pop star Katy Perry has earned the seal of approval from fans with her new single Chained To The Rhythm. The Dark Horse hitmaker is expected to perform her new track at the Grammys 2017 on 12 February alongside collaborator Skip Marley.
Debuting alongside a creative lyric video, Chained To The Rhythm boasts a mid-tempo disco sound laced with pop-synths. The bouncy number is the first official single Perry has released since 2016's Rise, which served as the official theme song for NBC's coverage of the Rio Olympics.
Chained To The Rhythm has all the makings of a pop hit with a star-studded production team featuring Max Martin, Ali Payami and Australian singer-songwriter Sia. Encouraging listeners to cut loose, lyrics include: "Turn up, it's your favourite song/ Dance, dance, dance to the distortion," and, "Turn it up, keep it on repeat/ Stumbling around like a wasted zombie."
Most fans have given the track a five-star rating, with one commenting: "THE VOCALS. THE PRODUCTION. THE LYRICS. EVERYTHING!" while another said: "Thank you @katyperry I'm gonna be blasting this all weekend....can't live in the bubble anymore." However, not everyone was impressed with one critic stating: "Every song I've listened to has been good except for the new Katy perry song I'm so annoyed I don't like it."
Others thanked Perry, 32, for providing some light relief in the midst of the political conflict in the US. One praised: "We need to thank @katyperry for keeping this country woke and encouraging people to get out of their bubbles," and another agreed: "@katyperry just dropped a disco bop with political undertones, erm slay queen, you lyric genius."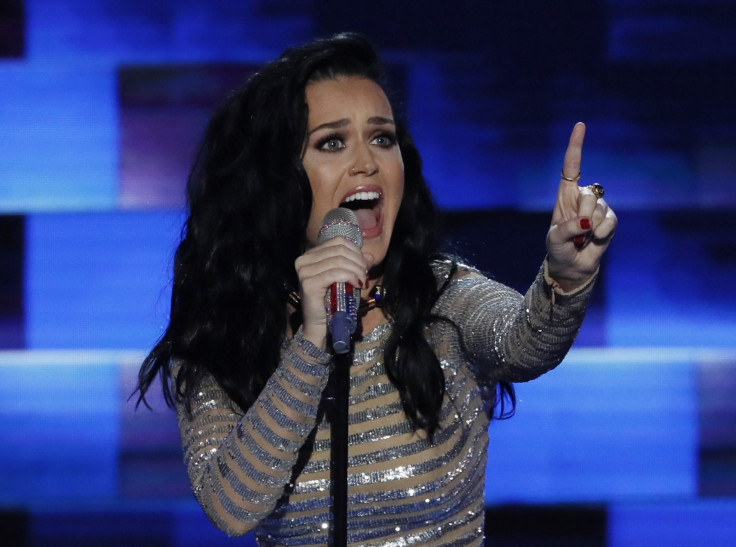 Hours before debuting the single, Perry sent fans on a treasure hunt to find disco balls with a headphone jack so they could preview the song. Chained To The Rhythm will serve as the lead single for Perry's upcoming fourth studio album, expected for release some time in 2017. The Teenage Dream singer previously confirmed she would address the political strife in the US on the record.
Listen to Katy Perry's Chained To The Rhythm: