Police have released images of 11 men wanted for questioning following clashes between far-right and anti-fascist protesters in Dover in January. Some 400 extra officers were drafted in on 30 January to cope with an anti-immigration march and a separate protest by anti-fascists in the Kent town centre.
Clashes between fringes of the two groups saw bloody scenes, with one person suffering a broken arm and five others left with injuries. Some 17 people were arrested during the unrest with about 20 weapons confiscated.
Skirmishes began ahead of the demonstrations at Maidstone Service Station, where anti-fascist activists claimed their coach windscreen was smashed by rival protesters and a swastika was daubed in blood on the side of their vehicle. As the respective demonstrators gathered in Dover, police were forced to create a dividing line of officers with both groups throwing bricks at each other and exchanging punches.
The MP for Dover, Charlie Elphicke, has since questioned why the protests were allowed to go ahead, saying they should have been banned.
On Kent Police's CCTV appeal, investigating officer Inspector Bill Thornton said: "We appreciate some of those pictured have their faces obscured but we are hopeful they may still be recognisable. People came to Dover from across the UK on the day and I would strongly urge anyone with information to call the appeal line on 01843 222289 quoting 'Operation Skep' or emailopskep@kent.pnn.police.uk. Alternatively call Kent Crimestoppers anonymously on 0800 555111."
Police would like to speak to the men pictured below: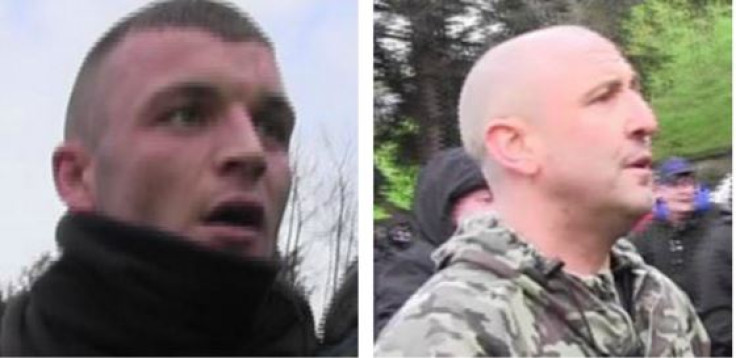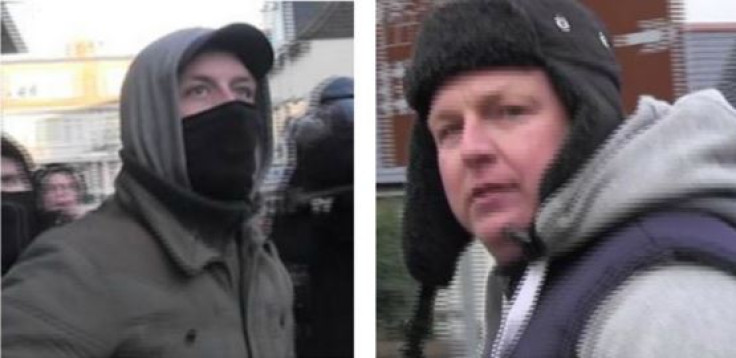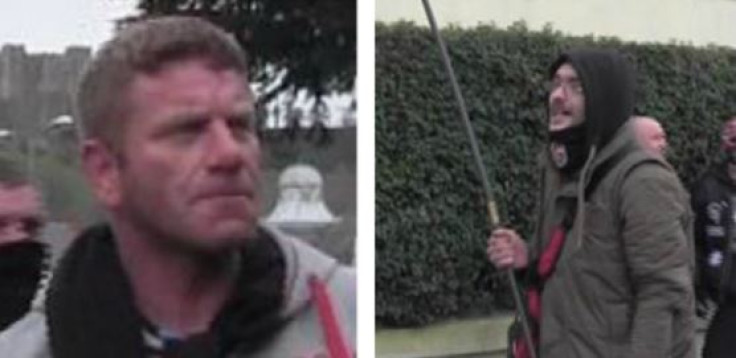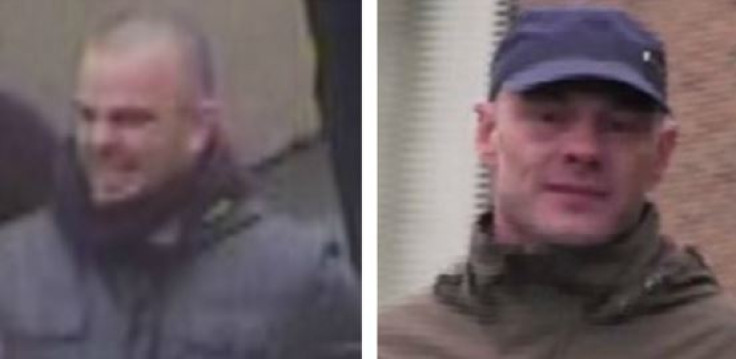 More about far-right in the UK