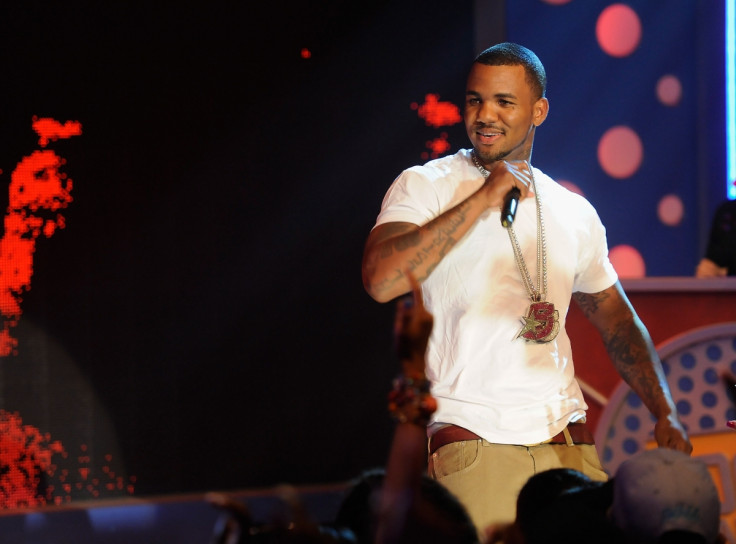 Rising basketball star Lonzo Ball was accused of exploiting young fans when he unveield the ZO2, his first signature shoe under the Big Baller Brand which comes with a $495 (£383) price tag.
However, hip-hop star The Game believes naysayers are hypocritical for criticising the UCLA player efforts to build his own legacy – as the first basketball player to have a shoe brand before entering the NBA.
Taking to Instagram, the Hate It Or Love It hitmaker, worth an estimated $37m, shared a lengthy post with his 8.1million followers explaining his decision to support the family-owned brand. According to the father-of-three, growing brands should be giving the chance to compete with established labels like Nike, Jordan and Gucci.
"Funny how n**gas will go and buy Gucci flops for $300-$400 with no complaints, but then complain [and] b**ch when a kid [and] his family is making a name for themselves [and] trying to grow their own brand," he wrote. "I also think about all these $500 duplicated Jordan n**gas out here going broke [and] dying over just trying to keep up with Jones's."
The West Coast musician, whose real name is Jayceon Terrell Taylor, also revealed that he has spent over $1m dollars on designer tennis shoes.
"MJ is MJ, but today I chose to support [Lonzo and] his family.... f**k how anybody feel about it... keep making memes if that's all [your] broke hatin' a** can do... maybe sometimes, people need to delete the meme app off they phone & start creating their own legacy instead of picking apart someone else's."
The 37-year-old star went on to add that he was willing to put his money where his mouth was by purchasing a further 10 pairs for kids whose "parents can't afford them..... on behalf of myself & @therobinhoodproject #DatWay #TheRobinHoodProject #BigBallerBrand #itAintTrickinIfYouGotIt."
Ball's father, LaVar recently defended the price of his son's shoe telling Fox Sports:"I expected this reaction. The fact that people are losing sight – they're looking at the price tag and not understanding that Lonzo's shoe is symbolic. That comes with a price tag."