Game of Thrones Exclusive: Sigur Ros to Announce New Project Soon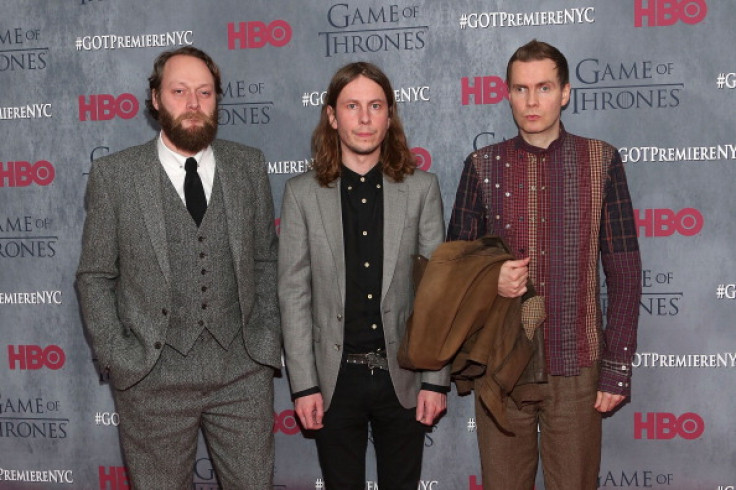 Game of Thrones fans are in for a treat as Icelandic band Sigur Ros is set to announce a new project that ties in with the TV adaptation of the phenomenally success series of books.
Speaking exclusively to IBTimes UK at the Lovie Awards in London on 11 November, Sigur Ros' bassist Georg "Goggi" Hólm revealed that the group, which celebrates its 20th anniversary this year, should be announcing a new project that coincides with George RR Martin's successful series.
While Holm remained tight lipped on the details, he did reveal how he and the band are huge fans of Game of Thrones.
In Game of Thrones season 4, episode 'The Lion and the Rose,' Sigur Ros made a cameo by playing the song 'The Rains of Castamere' and released the song of the same name.
Over the last two decades, Sigur Ros have released an array of studio, video and remix albums.
In his interview with IBTimes UK, alongside the band's digital and social media manager Bjorn Flokki, he also talked about how important alternative platforms have been for the band's success and longevity.
Watch the full interview below:
Related
© Copyright IBTimes 2023. All rights reserved.