American actor and filmmaker George Clooney and wife Amal Alamuddin are hit by reports that their marriage is in trouble.
According to the print edition of Life & Style magazine, the 54-year-old Gravity star and the 36-year-old British-Lebanese lawyer, who tied the knot in September 2014, in Venice, Italy are constantly fighting, and are already living separate lives under one roof.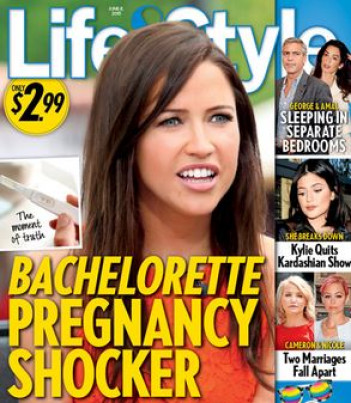 The headline on the cover read: "George And Amal Are Sleeping In Separate Bedrooms."
Clooney "has set up master and mistress suites in all his homes" an alleged source said.
"She's a handful and it can be exhausting for George. He just wants to relax after a long day."
The insider added that the separate bedrooms are for "when they get into a fight they can both retreat to their own neutral corners."
Despite reports that their marriage is on the rocks, Alamuddin accompanied Clooney during the Tokyo premiere of his film, Tomorrowland at Roppongi Hills on 25 May.
Meanwhile, during an interview with ET's Nancy O'Dell, Clooney could not stop gushing about his barrister better half.
"She's an amazing human being," he said. "And she's caring. And she also happens to be one of the smartest people I've ever met. And she's got a great sense of humour. There's a number of reasons why."
The Oscar winner also talked about Alamuddin's sense of style.
"It's amazing, because she's always – since the day I met her – she's always had this insanely…it's eccentric but it's fun, sense of fashion," Clooney said. "How she does it while she's got 11 cases she's working on, and she was teaching at Columbia, and she's still like, 'I want to wear that dress.' It's crazy. It has been sort of fascinating to watch, because she has such great taste."