Google Nexus 5 (2015): Everything we know about handset duo by LG and Huawei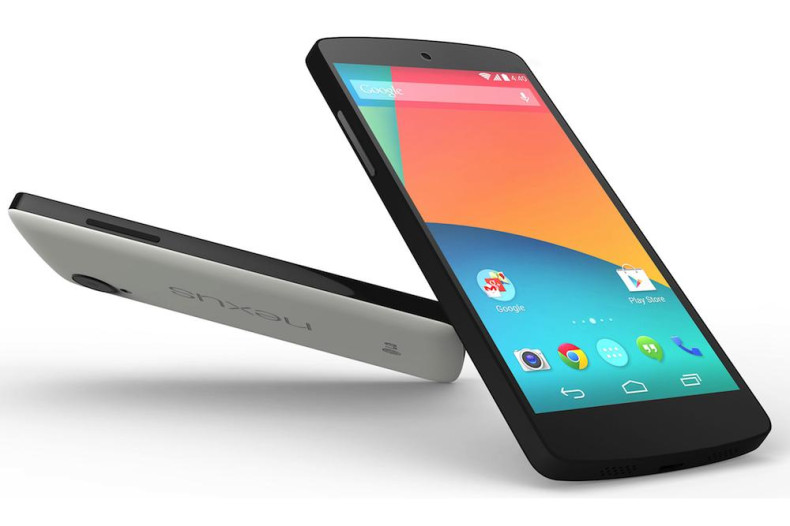 Google is working on an update of its hugely popular Nexus 5 smartphone, which will come in two screen sizes and be produced by LG and Huawei. That's the latest to come from the notorious smartphone rumour mills, and now there are some real-world photos of the phone to back it all up.
Launched in October 2013, and killed off in March 2015, the original Nexus 5 was a flagship Android smartphone priced much more cheaply than the Apple and Samsung competition. For the updated model, Google has broken with tradition and employed both LG and Huawei to produce the handset. LG will make a 5.2in model and Huawei will make a 5.7in model, multiple reports have claimed.
Google Nexus 5 (2015): Design
It is understood that both versions of the new Nexus 5 will have a metal frame, although for now it looks like only the larger Huawei phone will include metal on its body too; the smaller LG Nexus will have to make do with plastic, a statement seemingly proved in a recently leaked video of the handset. The smaller LG is claimed to measure 146.9 x 72.9 x 8mm and the Huawei comes in at 159.4 x 78.3 x 66mm - a larger footprint to accommodate the bigger screen, but noticeably thinner.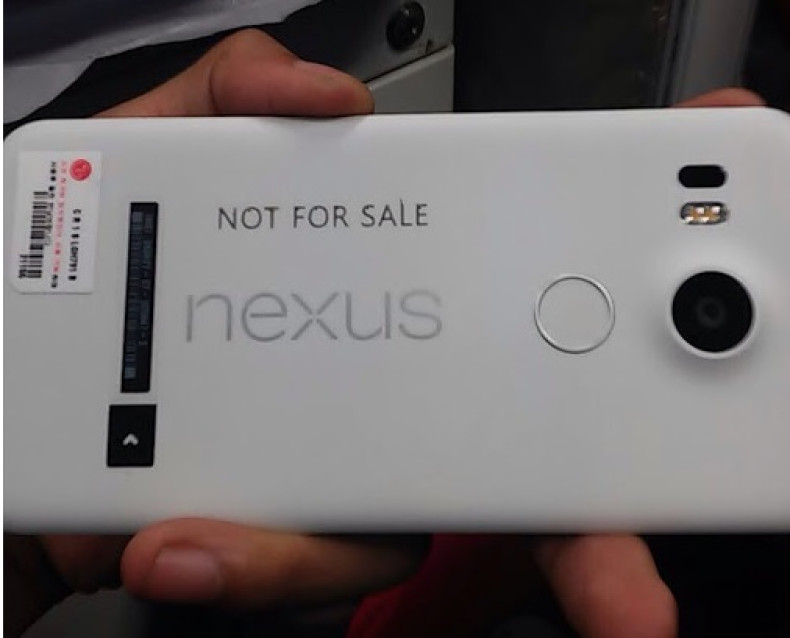 Instead of going down the Apple route of offering two near-identical premium handsets with the only difference being their screen size (and resolution), Google will treat the smaller LG Nexus 5 as a more affordable alternative to the larger and more expensive Huawei Nexus 5. Both will be smaller - and hopefully cheaper - than the Motorola-made Nexus 6, which has a 6in screen.
A leaked photo claiming to be of the LG Nexus 5 shows a matte white plastic back with a protruding camera, Nexus logo and a curious metal ring between them. This could be a rear-mounted fingerprint scanner, as we saw on the HTC One Max, designed to be pressed with the index finger. The handset is also claimed to have dual front-facing speakers. Meanwhile, a render of the Huawei Nexus 5 shows a phone which looks very similar to the Huawei P8 released earlier this year.
Google Nexus 5 (2015): Display
The Huawei Nexus 5 is said to have a 5.7in screen with a resolution of 2560 x 1440 and a pixel density of 515 pixels per inch (ppi). This makes the handset slightly smaller than the Nexus 6, a phone we and others found to be slightly too large, and bring the Nexus 5 closer to the 5.5in iPhone 6 Plus.
Over in the LG corner, its Nexus 5 will have a 5.2in screen but the resolution isn't yet known. A Full HD panel at 1920 x 1080 is the obvious choice for what should be the cheaper handset of the two; this would mean a respectable 423ppi. But if Google and LG really want to impress, they could cram in a 2560 x 1440 screen and boast a 564ppi. This would be the same resolution as the LG G4. Both companies make bold claims of reducing screen bezels, so expect the Nexus 5's screen-to-body ratio to be impressive.
Google Nexus 5 (2015): Camera
The camera has often been an Achilles Heel of the Nexus range, falling behind the likes of the iPhone 6 and Samsung Galaxy S6, which both produce superb photographs. Unfortunately, very little is known about either Nexus 5 camera so far.
If we were to guess, we'd expect to see Huawei import some of the clever low-light technology from the P8, and for LG to bring onboard the infrared 'laser' autofocus system from the G4. As for resolutions, a 13-megapixel rear and 5MP front combination is expected in the larger Huawei, while the LG's cameras are completely unknown for now.
Google Nexus 5 (2015): Processor, performance and software
Huawei is expected to be using one of its own Hi-Silicon processors in the larger Nexus 5, and while the Snapdragon 810 has also been suggested, we hope Google goes with the former. The 810 has suffered from widespread overheating issues this year, especially in the Sony Xperia Z3+.
Serial leaker Evan Blass, who is often very accurate when it comes to smartphone gossip, claims the new Snapdragon 820 could also be a possibility. This processor has been tipped to appear in the larger Huawei Nexus 5 as well, although we would expect this handset to clock at a faster speed and include more RAM.
The bigger Nexus 5 is said to be getting a 3,500mAh battery (larger than the Nexus 6), and possibly charging and syncing via USB-C, although this has not yet been confirmed.
Google will almost certainly use the new Nexus 5 to show off its next version of Android, known as Android M, which has new features including fingerprint scanner, improved voice recognition and Android Pay, a payment system to rival the iPhone's Apple Pay. Shown off at Google's I/O developer event earlier in the year, Android M will be made available towards the end of the summer or start of autumn - we expect the Nexus 5 to arrive then too.
Google Nexus 5 (2015): Price and release date
The last two generations of Nexus 5 earned critical acclaim for offering flagship performance at a mid-range price. The last model cost just £199 for 16GB of storage and £220 for 32GB. We expect Google to adopt a similar (if slightly more expensive) strategy with the new Nexus 5, with prices perhaps covering the £250 to £300 price range and storage options being 32 and 64GB.
As for a release date, any time in September or October - to coincide with the public launch of Android M - seems most likely.