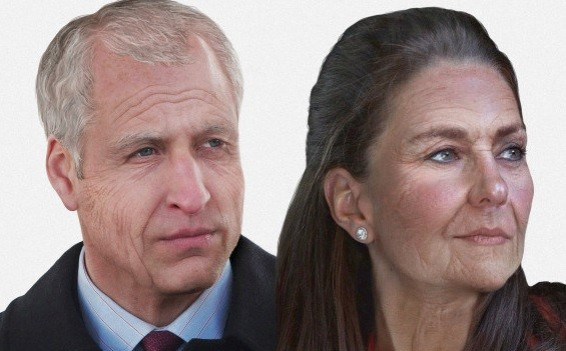 Artists Nickolay Lamm and Nikolett Mérész teamed up earlier this year with Jenny Chen, a graduate student from Harvard-MIT, to answer the question on every royal watcher's lips.
What would the royal baby look like?
Using the genetic traits inherent in their facial features, the artists created illustrations of what Kate Middleton and Prince William's son or daughter may look like at the age of 25.
Now the artist duo from MyVoucherCodes.co.uk have collaborated again to provide a glimpse of what the soon-to-be parents, now in their early 30s, may look long after their child has flown the nest.
To mark the royal couple's second wedding anniversary, Lamm and Mérész created images of what the Duke and Duchess of Cambridge could look like 50 years from now.
The portraits come complete with wrinkles, saggy skin, frown lines and grey hair.
"These depictions symbolise the passage of time and our wish for Prince William and Kate to live a long and happy life together," Lamm told the Huffington Post.