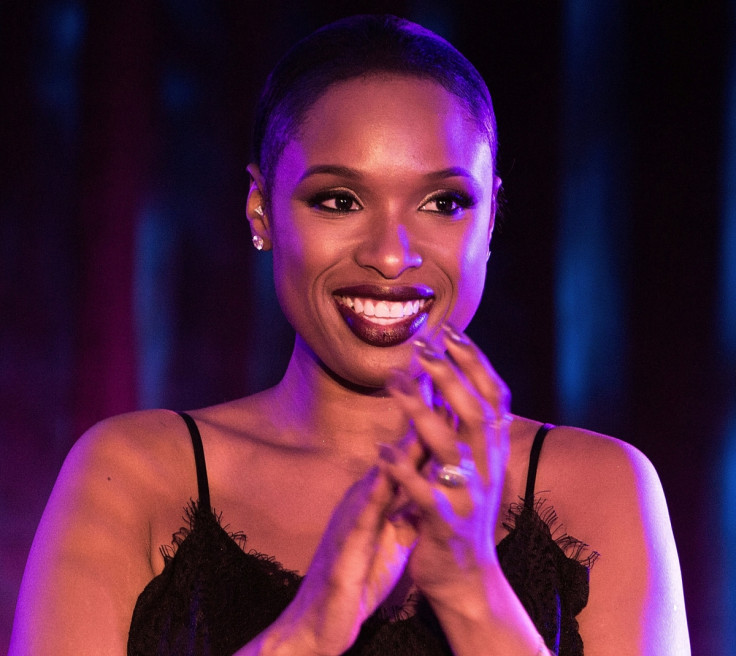 The award-winning performer was the first African-American singer to be on the front cover of Vogue magazine. Hudson, who is 34 on 12 September, is currently filming Chiraq, the controversial film directed by Spike Lee.
The title is a nickname used to compare Chicago to war-torn Iraq, due to the high crime rate in the American city. Lee hit back at critics saying in an Instagram post: "To The Misinformed Critics Of CHI-RAQ During The Principle Photography June 1st-July 9th There Were 331 People Shot And Wounded Plus 69 MURDERED."
The hard-hitting feature film is a far cry from Hudson's beginnings, who began singing in a small Chicago church choir at the age of seven. She shot to fame on American Idol in 2004 coming seventh in the reality TV competition. MTV listed Hudson as the sixth greatest American Idol and claimed her exit was the most shocking of all time. The Los Angeles Times cited her as the third greatest Idol contestant in the history of the show, placed behind Kelly Clarkson and Carrie Underwood.
In 2007, she won 29 gongs for her role as Effie in Dreamgirls, including Golden Globe Award as Best Actress in a Supporting Role, which also starred Beyonce Knowles and Eddie Murphy. She won the part, beating hundreds of other actresses in the auditions. The New York Observer described Hudson's performance of the song as "five mellifluous, molto vibrato minutes that have suddenly catapulted Ms Hudson... into the position of front-runner for the best supporting actress Oscar.
Variety noted that Hudson's performance was reminiscent of "debuts like Barbra Streisand in Funny Girl or Bette Midler in The Rose, with a voice like the young Aretha."
Hudson is said to be a close friend of the Obamas and performed at the Presidential Inauguration in 2013, serenading Barack Obama and First Lady Michelle at his Inaugural Ball in Washington D.C. She sang Al Green's Let's Stay Together for the couple's first dance.
Strong female casting
Another hard-hitting role was playing the titular role in the film Winnie Mandela the anti-apartheid crusader and former wife of Nelson Mandela, in the film adaption of her life. Some critics, including the Creative Workers Union of South Africa opposed her being cast
The film's director, South African Darrell Roodt described Winnie as "the ultimate women's movie" and "an amazing love story". But Madikizela-Mandela responded: "I think it is an insult. I don't know what would be romantic in our bitter struggle."
She told CNN: "I have absolutely nothing against Jennifer [Hudson, the film's star], but I have everything against the movie itself.
"I was not consulted. I am still alive, and I think that it is a total disrespect to come to South Africa, make a movie about my struggle, and call that movie some translation of a romantic life of Winnie Mandela."
In an interview with Essence, Hudson defended her characterisation, saying: "Facing Winnie was definitely the most intimidating [role]," said Hudson. "I mean, it's Winnie Mandela. Just to be anywhere near that is intimidating alone. It's also my first lead role at the same time."
She dismissed criticism of the film, adding: "I try not to think of those things. No one knows your potential the way that you do. A lot of people said the same thing about Dreamgirls."
Family trauma
Personal tragedy in Hudson's life is one of the reasons why the actress is drawn to drama where the central theme is violence and oppression. In October 2008, Hudson's 57-year-old mother, Darnell Donnerson and her 29-year-old brother Jason were found shot to death in the home Donnerson shared with Hudson's elder sister Julia. Three days later, the FBI confirmed that Hudson's seven-year-old nephew Julian King was found dead due to multiple gunshot wounds.
Hudson attended Balfour's trial, which ran nearly three weeks, and appeared as prosecutors' first witness, saying she had always disliked her sister's husband. "I would tell her over and over again not to marry William," Hudson testified in court. Balfour was eventually convicted of three counts of first-degree murder.
Hudson's family announced the creation of The Hudson-King Foundation for Families of Slain Victims in honour of the three victims. The organisation was set up "to care for the needs of families who have lost relatives to a violent crime," according to a statement released to the press.
Hudson's latest film project Confirmation, which began production this summer, focuses on the Supreme Court hearings for ClarenceThomas who was accused by law professor Anita Hill, played by Kerry Washington, who accused Thomas of sexual harrassment. Hudson plays Angela Wright dubbed "the other woman," Wright was prepared to testify that she too was sexually harassed by Thomas, but she never was called.
The actress still has ambitions in the musical world saying her ultimate film role would be to play the queen of soul, Aretha Franklin. "Even though I am extremely blessed to have accomplished many of my goals at such a young age, I am still reaching, still striving."