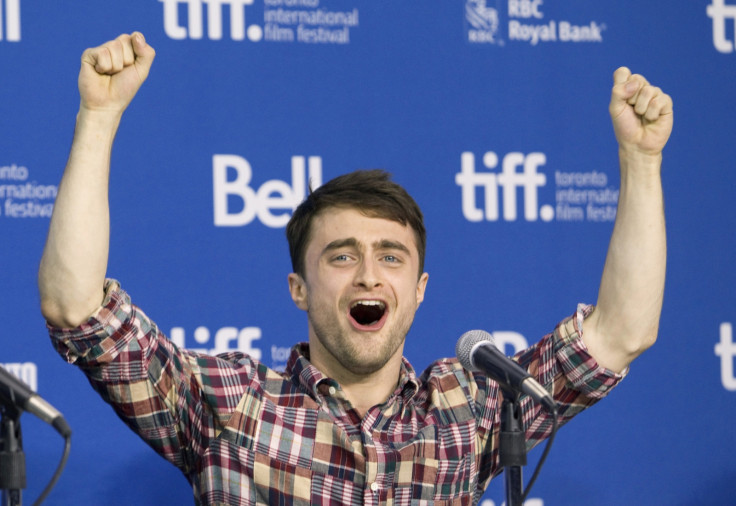 Daniel Radcliffe who plays boy wizard Harry Potter has amassed a fortune worth £68m.
Accounts of the 25-year-old actor's company show £57.7m in profits, an increase of £3.7m from last year.
Gilmore Jacobs, his Essex-based business, manages investments and properties. Radcliffe's parents are directors of the company and started investing their son's earnings from the Harry Potter film franchise.
The accounts for the year ending 31 March 2014, which were filed on Christmas Eve, don't reveal exactly how much Radcliffe was paid, although the figures show that £6.4m was held in cash.
But it reports that the firm held fixed assets of £16.1m and are presumed to include the actor's £1m flat in Fulham, west London as well as three New York apartments. One of his homes on the west side of New York City is worth $5.6m (£3.6m), and has five bedrooms and four bathrooms with a total of 3,000 square feet.
The eight films of the Harry Potter franchise from the books by JK Rowling made the list for the top 50 grossing films of all time. The highest, Harry Potter and the Deathly Hallows – Part 2, sits at number four, raking in $1.3bn. Radcliffe is believed to have been paid £8m for this last film, released in 2011.
The former child star says his only big expenditures are treating his friends to evenings out and books. "I feel almost guilty for having done so well out of Potter," he told The Sun.
Because of his wealth, Radcliffe has made a concerted effort to work on contrasting roles to Harry Potter among the 20 films he has made so far, such as The Cripple of Inishmaan and Equus.
"Most of my actor friends my age are all hoping to get into some mega-franchise and then not have to worry any more," he said in an interview with The Independent. "It gives you so much autonomy over your career. For me to already have that is pretty amazing."
Trailer of Harry Potter and the Deathly Hallows - Part 2