The HTC U11 arrives with a simple premise: Bring together the best of the excellent HTC 10 and the larger, glass-bodied HTC U Ultra . While leaving just four months between announcing two premium Android smartphones is a tad baffling, you can't exactly fault HTC's decision to bring the best of both of its flagships to one smartphone.
But with LG and Samsung both leading the charge in 2017 with a spectacular pair of long-screened handsets, HTC's marquee device is readying for release at a time when the competition is as fierce as ever.
IBTimes UK got hands-on with HTC's latest ahead of our full review at a later date to see what tricks the so-called "squeezable" smartphone has up its sleeve.
HTC U11 hands-on: Edge Sense and Design
The U11 is very much a successor to the U Ultra from a visual perspective. The shimmering glass finish sees HTC abandon metal from its annual flagship for the first time since the pre HTC One-era, while the overall size of the device brings it more in line with a top-end phablet.
Instead, the HTC U11 changes the focus away from looks and toward user input with novel pressure-sensitive controls. This headline feature, titled Edge Sense, takes advantage of proprietary technology embedded into the bottom half of the device's frame.
Early rumours of pressure-pad input led many to label the U11 as a "squeezable" phone. It's accurate, insofar as you can squeeze the sides of the device in two ways – "squeeze" and "squeeze and hold" – but also a little misleading, as the phone's sides won't depress between your fingers.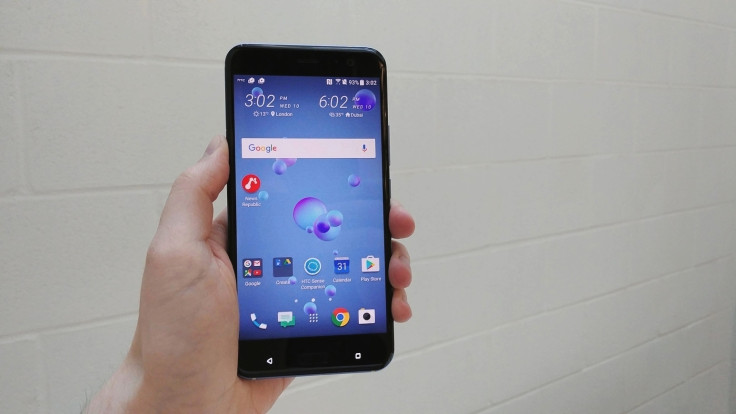 Edge Sense effectively offers two extra buttons to play with aside from the usual front-mounted home key/fingerprint sensor, and the physical volume rocker and lock key located on the right side of the phone.
One example of Edge Sense functionality is the option to take a photo with a single squeeze and switch between front and rear cameras with squeeze and hold, eliminating the need for a dedicated camera button or having to scramble around with your finger for the on-screen shutter key.
Other examples include launching specific apps from the lock screen and activating Google Assistant with a squeeze rather than a voice command. It's worth noting that you can adjust Edge Sense's sensitivity and input in the settings, although it will be restricted to a small number of configurable inputs at launch.
It's unclear whether third-party app developers will be able to (or want to) incorporate bespoke Edge Sense inputs at this stage, although HTC's vice president of global product marketing, Darren Sng, sounded confident at the feature's long-term prospects.
An Edge Sense add-on app is also in development for user-defined "squeeze" inputs that can be configured to work with any app. The app is set to arrive "shortly after [the U11's] launch", Sng said.
Elsewhere on the display front, the U11's 5.5in Quad HD LCD panel is a somewhat standard affair, while the bezel room is much larger than you might expect on a phone that's this big. In short, this isn't a drastic shift in smartphone design like we saw with the Samsung Galaxy S8 and, to a slightly lesser extent, the LG G6.
HTC U11 hands-on: Audio and Camera
Audio continues to be the ace in the hole for HTC, so it's unsurprising that improvements have been made from both the HTC 10 and U Ultra. On the headphones front, the USonic earphones are once again bundled with the U11, but this time they include noise-cancelling.
The decision to stick with the USonic buds means that there isn't a 3.5mm headphone jack as it relies on USB-C connectivity. There is, however, a small adapter included with each U11 that also doubles up as a digital-to-analogue converter (DAC) for improved audio quality.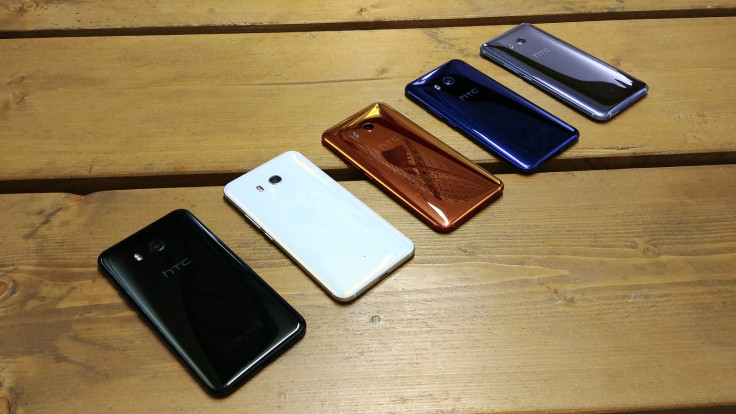 A BoomSound Hi-Fi speaker set-up utilises the same design we've seen before – an earpiece tweeter and main bass driver – but also promises a louder experience by funneling sound through the phone's central chamber. We didn't get to test the USonic headphones during our hands-on, but we can say for sure that the U11 can kick out the jams at a high volume from its speaker pairing.
The U11's front and rear cameras also enjoy significant upgrades. The main shooter has a 12-megapixel sensor with UltraPixel 3 technology, optical image stabilisation and an f1.7 aperture – all of which should make for a solid camera experience in low light conditions. Meanwhile, the selfie snapper clocks in at a huge 16 megapixels.
HTC U11 hands-on: Google Assistant, Amazon Alexa and HTC Sense Companion
Glancing across the U11's spec sheet reveals all of the trappings you'd expect from a 2017 smartphone: Qualcomm's top-end Snapdragon 835 chip, 64GB of storage (expandable via a micro SD card), 4GB of RAM, IP67 water and dust resistance, an update to HTC's Sense UI and much more.
There is one area where HTC is hoping to excel, though. Inspired by the recent smart speaker boom ushered in by Amazon Echo and Google Home, the U11 is going all-in on the concept of voice control while on the move.
Incredibly, the U11 will have at least three digital assistants in the early months following its launch, and a fourth in the near future.
The first two – Google Assistant and HTC's own Sense Companion – migrate over from the U Ultra, but without the secondary dual display for the latter. Google Assistant is a known quantity when it comes to Android smartphones, and we're eager to see if Sense Companion's AI (artificial intelligence) advice has improved since its lacklustre debut on the U Ultra.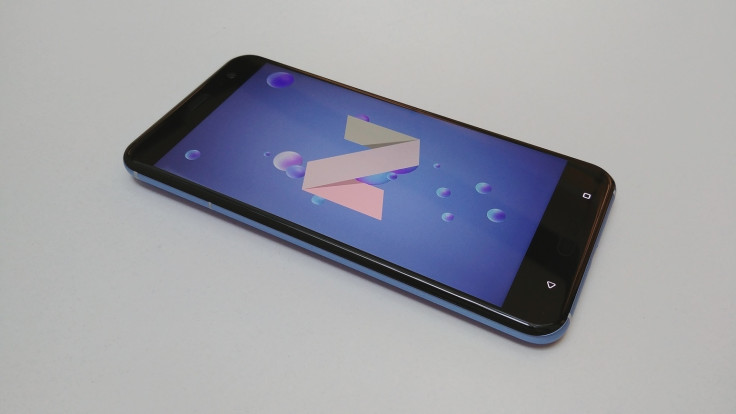 The third assistant is something of a surprise, however. Following a Google Play Store update penciled for July, the HTC U11 will offer Amazon Echo's Alexa assistant in the UK, US and German markets. We haven't seen Alexa in action on the device just yet, but we are certainly looking forward to seeing whether having three AIs is better than one.
Add in the always-listening, omnidirectional microphone design (four mics in total), and it would seem that the U11 is poised to rule the roost when it comes to mobile voice control. Sng described the HTC U11 as the company's vision for a "hands-free future", which tallies up with the innovative feature list.
The big question, though, is whether the HTC U11's squeezable input, AI smarts and audio heritage can distract buyers from the instant visual wow-factor of its Android peers.
The HTC U11, available in Amazing Silver, Sapphire Blue, Brilliant Black, and Ice White will be available in the UK from June 2017 onwards, with Solar Red arriving at a later date. The HTC U11 will be available to purchase for £649 from HTC.com. It will also be available from launch at Carphone Warehouse, EE, O2, Amazon, Very, Argos and other online merchants.