In a little under 10 years and with 11 generations of iPhone Apple has worked fans, journalists, investors, analysts and even itself into a corner. In this corner the product refresh cycle reigns supreme, yet consumer expectations of annual revolutions are quickly outstripping what is technologically possible.
What began as a lusting desire for something new and exciting every time Steve Jobs or Tim Cook took the stage, has turned into a deafening, bellowing chorus of expectation; a demand for groundbreaking technology. The iconic debuts of the iPod, iPhone and iPad orchestrated by Jobs are still fresh in our collective memory, as is the witnessing, buying into and being a part of something genuinely new and exciting.
But looking back now it seems obvious Apple wasn't going to keep up the momentum forever. The early days saw major new innovations with every annual upgrade; the App Store, 3G, a Retina display, Siri, 4G, a bigger display and Touch ID. Each of these gave consumers a reason to upgrade, investors a reason to be positive and journalists a reason to recommend each new iPhone as the best in the business.
But then Apple's luck changed. The iPhone 6S brought the usual S speed boost but its new 3D Touch feature, where pressing the screen harder made apps and menu icons do more, felt misjudged. It was a poorly executed launch of a feature which is often as difficult to explain to new iPhone 6S users as it is for them to find themselves. In some apps pressing firmly does something, in others it doesn't. A year on and we can think of no shining example of when that feature alone made the upgrade from 6 to 6S worthwhile.
Sales took a hit in 2016, but in Apple World that means 'only' 51 million iPhones were sold worldwide between April and June (compared to 61 million the year before), and the following three months fell from 47 million to 40 million. Massive figures, but when a country has two consecutive negative quarters we call it recession.
What had begun as a lucky streak and evolved into a bulletproof winning formula, had begun to wane. The ding Steve Jobs wanted to put in the universe all those year ago was now appearing on the iPhone itself.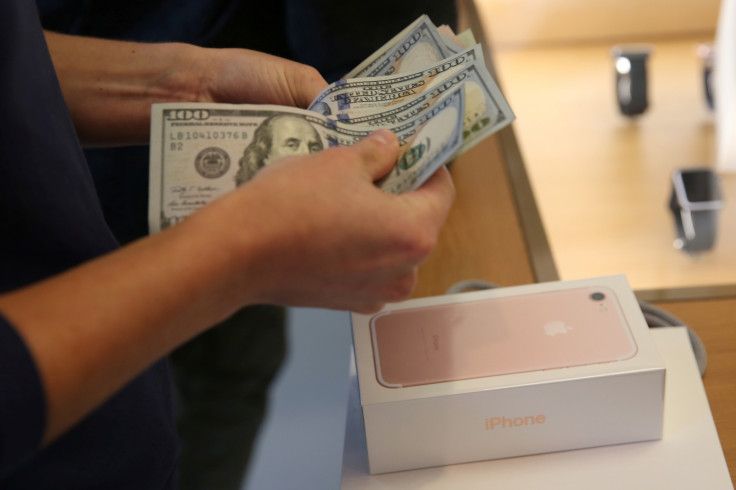 And so to the iPhone 7. Some said the fall in sales was due to consumers waiting for the 7 and its huge upgrades. But these hopes were not realised on 7 September, when a very familiar design painted in two new shades of black was revealed. The new models of 7 and 7 Plus have marginally better screens than their predecessors, better cameras, an improved Taptic Engine and water resistance.
While all welcome, none of these is big enough to be the handset's unique selling point. None is the go-to answer to why you are handing over between £599 and £919 for a phone that looks like the one you already have. And yet the larger 7 Plus in the new 'hero' colour of Jet Black is sold out until November. This could be down to manufacturing problems as much as demand, but the daily queues at phone shops and chatter about 'the new iPhone' on trains and buses tell their own story. It's still the talk of the town.
Sick of its own limelight
Apple has, for the first time, opted not to reveal how many iPhones were sold during its opening weekend. A sign of weakness, of expected poor sales, or of a company fed up with the limelight burning into its retinas? Soon after former Burberry chief executive Angela Ahrendts took over as head of retail in 2013, Apple began to change.
The Watch was launched quietly and in high-end boutiques to well-heeled shoppers with reservations; its flagship Regent Street store in London is undergoing a renovation so massive that it wasn't even open for the iPhone 7 launch; Apple's attempt to thrust gold versions of the Watch into high fashion has failed.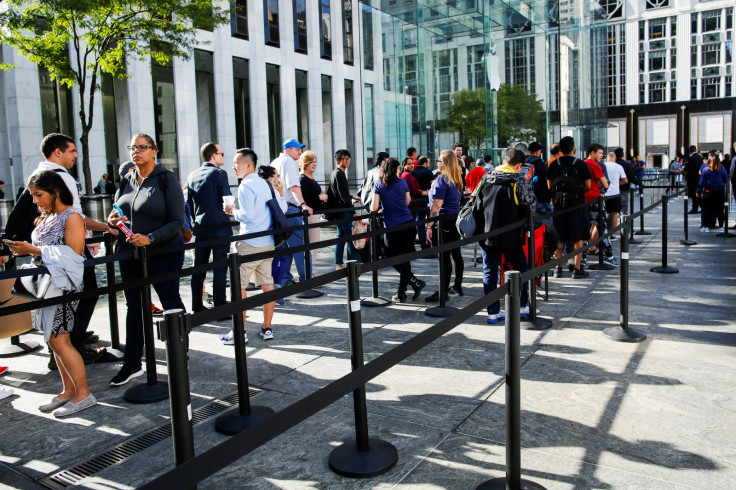 And what about the famous iPhone queues? For the Watch they were banned and for the iPhone 7 they were smaller than ever. A company the size of Apple can surely produce enough iPhones to satisfy the day-one masses, but it seemingly chose not to.
Perhaps Apple now considers the queues unsightly? Formerly the domain of suspiciously wealthy teenagers, but in recent years taken over by people buying iPhones to immediately sell abroad for a quick buck.
A stagnated market
The queues, launches and media storm surrounding them is now a distraction to a company which just wants to get on with being the best in a challenging and stagnated market – a market which has advanced, matured and arguably honed in on perfection so quickly that meaningful updates and true revolutions are few, far between and, as some manufacturers are discovering, simply not wanted.
Like a celebrity looking for a quiet retirement, no one can blame Apple for wanting to step out of the limelight and work on personal projects, spend more time with its family and finally do those store renovations. It will continue to pump out iPhones, iPads and Macs; hoards of fans will buy them with religious regularity and journalists will decorate them with stars. But the magic has been lost.
It isn't just Apple. Samsung has the upper hand as far as design and innovation are concerned, but its desire to beat the iPhone to market backfired spectacularly when dozens of its flagship Note 7 exploded. Smartphone makers have reached a technological plateau from which they are struggling to progress.
It seems right now the most difficult challenge they face is giving consumers the new, shiny and exciting products they desire, without merely keeping up with the competition and distracting them with gimmicks.