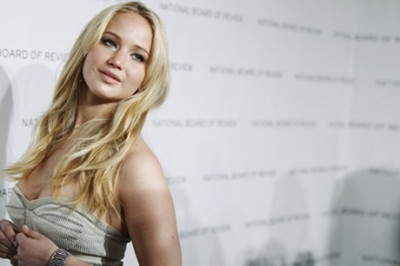 Hunger Games star Jennifer Lawrence has topped AskMen's 99 Most Desirable Women of 2012 list.
The 22-year-old beauty, who achieved wider recognition in her role as heroine Katniss Everdeen in the box-office smash, dethroned Modern Family star Sofia Vergara who dropped down to No 12.
Lawrence beat off strong competition from some of the world's hottest women including reality star Kim Kardashian (No 98), model Miranda Kerr (6) and pop star Katy Perry (21).
Lawrence rose to the top from No 47 last year with the majority vote of a poll of 2.4 million readers.
"Overall, there's a sense that she's a little more authentic than other actors," AskMen editor-in-chief James Bassil said.
"She's fresh because we haven't seen her all over the gossip pages for the past three or four years."
Friends with Benefits star Mila Kunis came a respectable second in the 12th edition of the annual survey which the site says is based on sex appeal, character, intelligence, talent, sense of humor, professional success, achievements in 2012 and potential for 2013.
Kunis, who is dating Ashton Kutcher, has been a firm favourite on the AskMen Top 99 since 2008.
The top five was rounded up by model Kate Upton, R&B star Rihanna and Crazy, Stupid, Love actress Emma Stone.
AskMen's 99 Most Desirable Women 2012 FULL LIST
1. Jennifer Lawrence
2. Mila Kunis
3. Kate Upton
4. Rihanna
5. Emma Stone
6. Miranda Kerr
7. Kristen Stewart
8. Jessica Gomes
9. Jessica Pare
10. Michelle Jenneke
11. Candice Swanepoel
12. Sofia Vergara
13. Blake Lively
14. Christina Hendricks
15. Emilia Clarke
16. Cheryl Cole
17. Zooey Deschanel
18. Olivia Munn
19. Naomie Harris
20. Claire Danes
21. Katy Perry
22. Lara Stone
23. Sarah Silverman
24. Jessica Biel
25. Kate Middleton
26. Chanel Iman
27. Adriana Lima
28. Freja Beha Erichsen
29. Emma Watson
30. Hope Solo
31. Rosie Huntington-Whiteley
32. Beyonce
33. Michelle Obama
34. Alison Brie
35. Erin Heatherton
36. Olivia Culpo
37. Sara Carbonero
38. Rashida Jones
39. Marion Cotillard
40. Alessandra Ambrosio
41. Lolo Jones
42. Allison Williams
43. Ronda Rousey
44. Candace Bailey
45. Scarlett Johansson
46. Kerry Washington
47. Anne Hathaway
48. Natalie Portman
49. Azealia Banks
50. Solange Knowles
51. Jemima Kirke
52. Keira Knightley
53. Antonija Misura
54. Olivia Wilde
55. Doutzen Kroes
56. Selena Gomez
57. Kat Dennings
58. Amanda Seyfried
59. Marissa Mayer
60. Marcela Valladolid
61. Heidi Klum
62. Bar Refaeli
63. Sherlyn Chopra
64. Cobie Smulders
65. Leryn Franco
66. Morena Baccarin
67. Bipasha Basu
68. Paula Patton
69. Lucy Liu
70. Genesis Rodriguez
71. Lana Del Rey
72. Rachel Weisz
73. Lindsey Vonn
74. Chloe Wilde
75. Carly Rae Jepsen
76. Jessica Chastain
77. Cassie
78. Joan Smalls
79. Tracy Spiridakos
80. Tina Fey
81. Iggy Azalea
82. Liu Wen
83. Rose Byrne
84. Olivia Thirlby
85. Nadezhda Tolokonnikova (Pussy Riot)
86. Imogen Poots
87. Bar Paly
88. Shailene Woodley
89. Aubrey Plaza
90. Jenna Marbles
91. Rocsi Diaz
92. Paulina Gretzky
93. Katie Holmes
94. Amrita Acharia
95. Kate Moss
96. Ana Ivanovic
97. Charlize Theron
98. Kim Kardashian
99. Berenice Marlohe