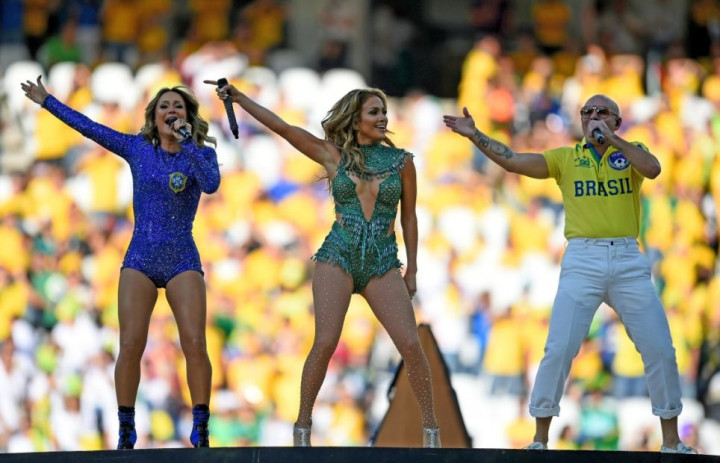 Jennifer Lopez made a dazzling appearance before a global audience as the star kicked off the world's biggest football tournament.
Dubbed the 'greatest show on earth' the event celebrated the start of Brazil's first World Cup in 64 years.
The singer took to the stage to the Arena de Sao Paulo in Brazil as thousands of fans turned out for the opening ceremony of the world cup.
It was earlier thought that the singer had pulled out of the live performance.
Wearing a sparkling green leotard dress, the 44- year-old defied her years with her energetic dance routine before an audience of 68,000.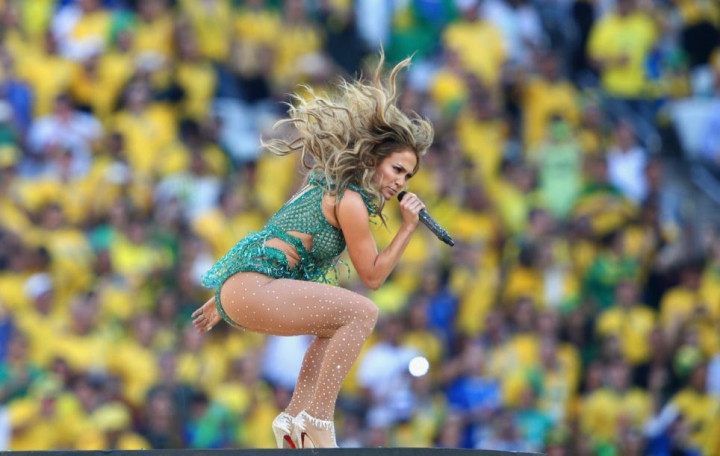 Lopez sang with rapper Pitbull, who wore a Brazil T-shirt for the performance , ahead of the group A match between Brazil and Croatia, the opening game of the 2014 tournament.
Brazilian pop star Claudia Leitte joined them for the official world cup song 'We Are One.'
The 30-minute opening ceremony, which cost around £4.5million was choreographed by Brazil's Paulo Barros began with children, dressed in the colours of the 32 nations, invading the pitch.
Entertainers were dressed as life size footballs and referees, with the celebrations focused around a giant displaying all of the flags of the countries taking part in the 2014 World Cup.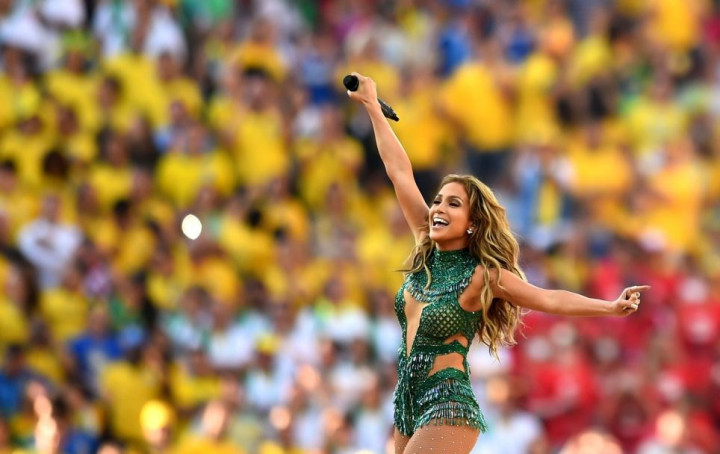 The colourful extravaganza was not however, devoid of mishaps, with complaints that Lopez's voice was inaudible while others described the display as unprofessional.
In a symbolic moment three doves were brought onto the stage, but one of them escaped and flew into the stage and died.
The ceremony was followed by the opening match of the month-long tournament with hosts Brazil suffering the ignominy of an own goal in the first fifteen minutes of the match.
Fortunately Brazil recovered from the own goal winning the first match of the FIFA World Cup 3-1.