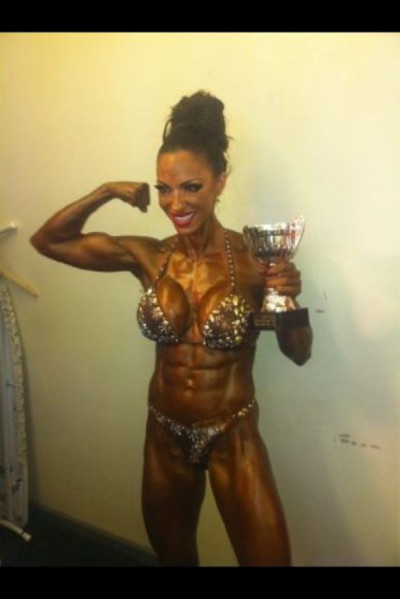 Former glamour model Jodie Marsh has made a dramatic transition from glamour girl into the world of bodybuilding.
The 32-year-old reality TV-star first indicated a desire to switch to bodybuilding two years ago and finally made good on her promise after eight weeks of weights and dieting.
Marsh worked with personal trainer Tim Sharp for the Discovery Channel's forthcoming show Jodie Marsh Bodybuilder, dropping from a size ten dress size to a size six in seven weeks to place 5th in her first competition this weekend.
"This is the best I've ever felt, and the best my body has ever felt too," Marsh told the Daily Mail.
"In just 50 days I have gone from 25 per cent body fat to 10 per cent body fat, gained 8 pounds of muscle, and lost 20 pounds of fat. In 8 weeks I have achieved what normally takes 6 to 9 months."