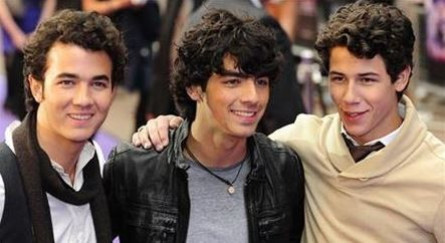 The Jonas Brothers – Nick, Kevin, and Joe – have officially cancelled their upcoming tour, two days before it was due to begin.
"There is a deep rift within the band," their spokesman, Jesse Derris, told People, "There was a big disagreement over their music direction."
She added fans will be able to get a refund at the point of purchase. Meanwhile, sources have revealed that the rift is purely down to creative differences and not personal grudges.
"They just cancelled the tour, after a successful summer tour," a source close to the band told Hollywood Life, "They had to resolve their issues about the music and direction of the band. It's not a personal fight, it's about the music. They are brothers, they love each other. Yes, they are still speaking."
Despite reports of the schism, the boyband reportedly have no plans to split.
"It really isn't as bad as things sound. Now that they can make more decisions about their career, they are taking it super seriously because they want to be around 30 years from now. So cancelling a tour to get their s**t together will pay off handsomely in their future. They are not going to break up," the inside source said.
Another source, speaking to Hollywood Reporter, said the band recently met in Los Angeles to discuss plans for the release of their highly anticipated fifth album when disagreements broke out.
"Once they realized they couldn't agree on music, it became a question of, 'Why would we go out on tour right now?' Their thought process was to get everything straight in terms of the creative. It was not a small thing [to call off the tour]," the insider said.