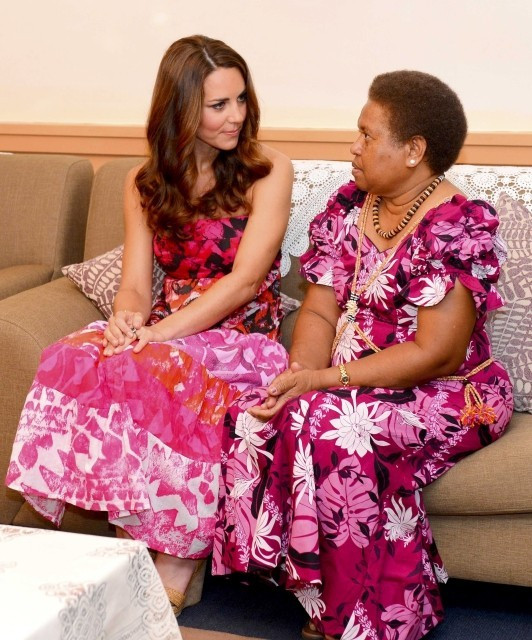 It appears as if controversy is reluctant to release Kate Middleton these days. The Duchess of Cambridge has already been through an excessively trying ordeal relating to topless photographs of her and Prince William, illegally taken and published by French magazine Closer. Now, she finds herself roiled in a cultural dispute between the Solomon and Cook Islands... all because she was given the wrong set of clothes.
The Duke and Duchess of Cambridge have just finished a popular and very well-received nine-day tour of the Asia-Pacific region, to mark the Queen's Diamond Jubilee, where one of the countries they visited was the Solomon Islands, in the South Pacific. The royal couple were to attend a party in their honour, in the capital of Honiara on 16 September and the agreement between the government of the island nation and Clarence House was the Duke and Duchess would appear in traditional costumes; read an IBTimes UK report of that event, along with photographs of the now disgraced dress.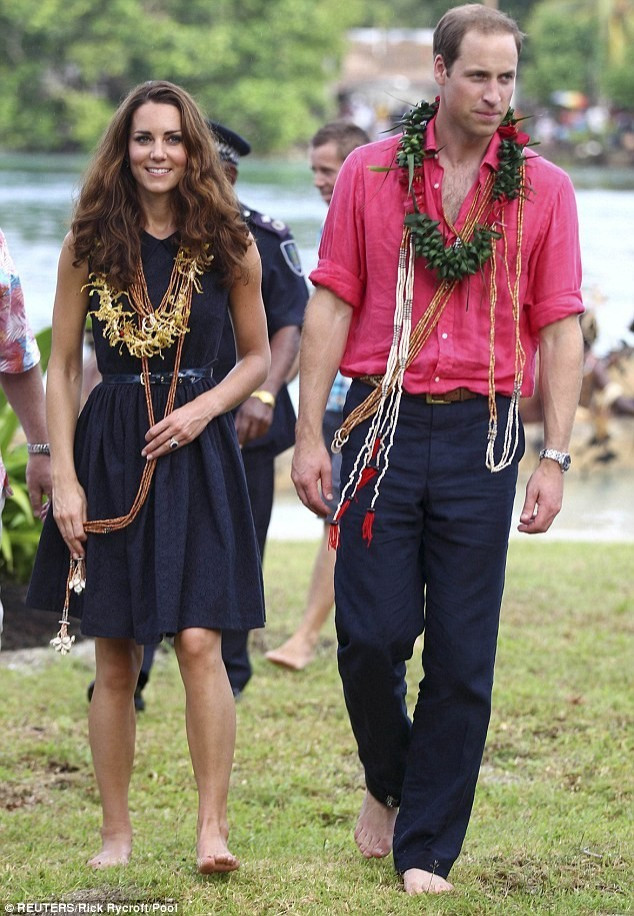 It now appears there was a mix-up when time came to dress for the event. Kate was given traditional island wear, yes... but traditional in the Cook Islands... which lies nearly 5,000km away! There was, of course, no way either Kate or William could have known... so they appeared for the event wearing those clothes and that caused quite some concern.
"We saw they weren't the same design of the traditional clothes we were told would be gifted. So we checked with the Solomon Islands government to ensure the right ones were worn. We were reassured the clothes were correct, and so the Duke and Duchess wore them to the event. It was not learned until later in the evening that the clothes weren't from the islands," a spokesman for Clarence House told the Daily Mail, swiftly adding that no offence had been caused.
However, the Solomon Islands government is, understandably, unhappy.
"We are incredibly frustrated that this situation has come about and see Kethie [Kethie Sunders, a member of the welcoming committee] as entirely to blame. It was completely inappropriate for her to go to Their Royal Highnesses' room, which she filled with various things, causing confusion," an official of the government was quoted as saying.