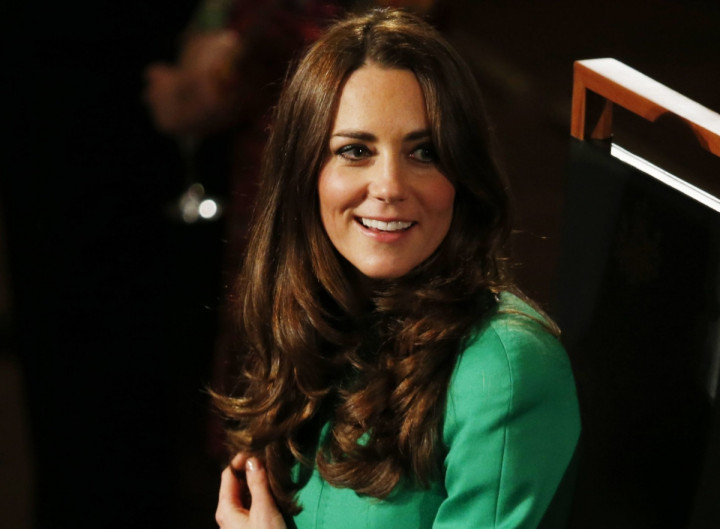 A tabloid claims that Kate Middleton is expecting her second child but is staying out of the public eye due to medical issues related to pregnancy.
The cover of Life & Style magazine reads: "Kate's Secret Health Battle, 98 lbs. and Pregnant."
The publication also claims that the Duchess of Cambridge "is willing to risk EVERYTHING for another baby".
"She is so tired at the end of the day, she collapses on her bed," a "royal source" told the magazine. "She is way beyond exhausted. It's a particularly worrying time for William. He is very concerned."
Though Kate, who gave birth to Prince George in July, appeared to be healthy throughout her Australia and New Zealand royal tour, insiders claim her recent weight loss is evident to those around her.
According to a fitness expert, Kate's current weight, estimated at 98 pounds, is unhealthy for her body size.
During Kate's first pregnancy, she was diagnosed with Hyperemesis Gravidarum (acute morning sickness), a "potentially serious" ailment causing vomiting and a bodily reaction against intake of food and liquids. This sickness is commonly found in pregnant women carrying twins but St James's Palace had confirmed the Duchess was not expecting twins.
Though she is "shockingly" underweight during pregnancy this time, sources claim Kate is more concerned about her loved ones.
"She doesn't want to let anyone down," an insider said.
Prince William is reported to be excited and is trying to keep Kate "healthy and happy" while pregnant with their second child.
"They adore being parents and are eager to get on with adding to their family. They're ready," a source said.