Kate Middleton, Duchess of Cambridge, Joins Barack Obama and Jennifer Lawrence on Time's World's Most Influential List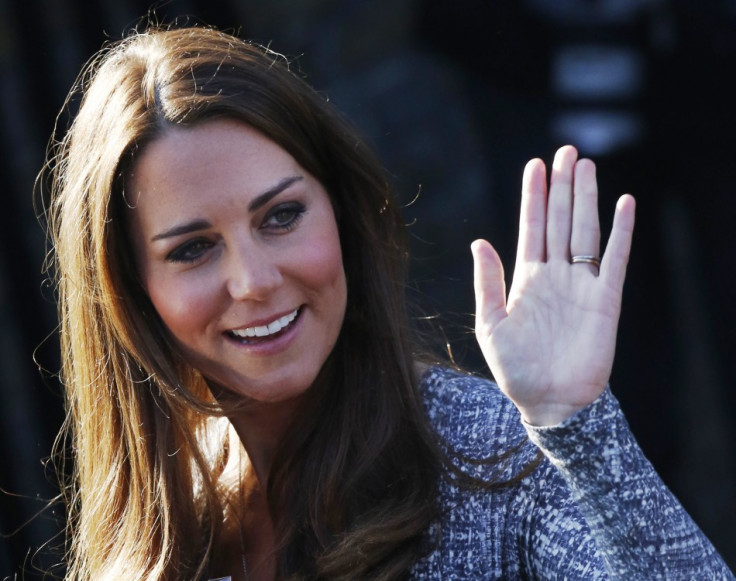 Kate Middleton, the Duchess of Cambridge, has been named as one of Time magazine's 100 Most Influential People in the World. The 31-year-old royal, who is expecting her first child with Prince William, made it to the tenth annual list of the 100 top global titans, leaders, artists, pioneers and icons.
"Kate Middleton, whose ancestors toiled in the coal mines of Durham, was an ordinary college girl on a path to an unremarkable life. Then she met her Prince Charming, became the Duchess of Cambridge and in two years has emerged as a remarkable figure on the world stage," American historian and Time magazine contributor Sally Bedell Smith wrote about her, "The future Queen is dignified, dutiful and unflappable, with a modest reluctance to steal the spotlight from her husband, Prince William."
"As patron of a growing number of charities, she has embraced the royal family's tradition of public service, whether promoting scouting around a campfire or discussing sustainable fishing with trawler owners. Her elegant wardrobe has enormous popular appeal that has boosted the British fashion industry. In three months, she will take on the role of thoroughly modern mother. After changes to the law of male primogeniture, Kate's baby, whether a boy or a girl, will be third in line to the throne, setting the seal on the British monarchy for decades to come," she added.
Meanwhile, Oscar-winning actress Jennifer Lawrence, rapper Jay-Z, Pakistan teenager Malala Yousufzai, SpaceX founder Elon Musk, Bollywood actor and political activist Aamir Kahn, US Republican Senator Rand Paul and Chinese tennis player Li Na will feature on seven covers the magazine is releasing for the special issue.
Also making the list were US President Barack Obama and his wife Michelle Obama, Pope Francis, Beyonce Knowles, Justin Bieber's manager Scooter Braun, basketball player LeBron James, singer Christina Aguilera, Jimmy Fallon, Jimmy Kimmel, Mindy Kaling, Bryan Cranston, Frank Ocean, Justin Timberlake and Academy Award-winning Hollywood stars Daniel Day-Lewis and Steven Spielberg.
The complete list is available on Time magazine's Web site.
© Copyright IBTimes 2023. All rights reserved.