Kate Upton Channels Baywatch Babe Pamela Anderson in Sexy New Video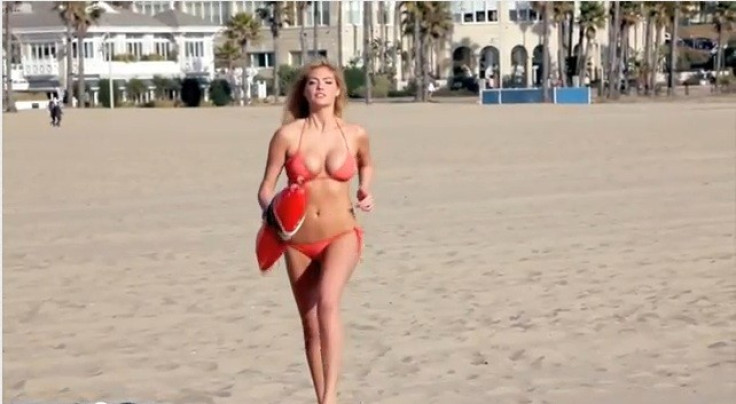 It's almost identical to that iconic Baywatch scene - down to the beach, the busty blonde and even the slow-motion running.
But instead of 90s siren Pamela Anderson, it's Kate Upton playing the role of the hot lifeguard and making pulses race this time.
The 20-year-old Sports Illustrated model has paid tribute to Anderson in a sexy new video showing off her talents.
In an hilarious two-minute clip posted online, Upton flaunts her lifesaving skills and her curves as well as a few of her hidden gifts.
Fresh from her saucy dancing video hype, she struts her stuff in another skimpy bikini.
Among the "talents" revealed in the video, The Many Talents of Kate Upton, are her skateboarding abilities, her impressive hula-hooping skills and her dancing.
The video, directed by celebrity photographer Terry Richardson, ends with her showing off her ultimate talent - emerging seductively from a pool in a wet T-shirt.
So, it comes as no surprise that the new released footage, like many of Upton's videos, has gone viral.
She recently caused a frenzy when a video of her performing the "Cat Daddy" dance in a revealing bikini emerged online.
That provocative video was considered so scandalous that it was initially banned by YouTube for violation of service before eventually being reinstated.
Check out the video here:
© Copyright IBTimes 2023. All rights reserved.