Katie Price has hinted that she could soon return to the Eurovision Song Contest. Speaking on ITV2's Safeword, the former glamour girl, who made a bid to represent the UK at the competition in 2005, admitted that she hasn't ruled out giving it another go. "Never say never. I might rectify it," she said of losing out to Javine Hylton. "Just for the laugh – we're never going to win it."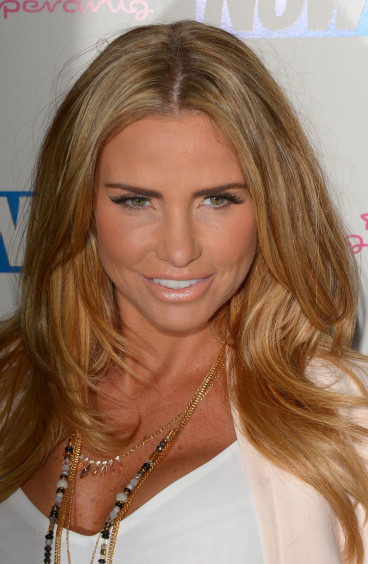 The mother-of-five who was pregnant with son Junior at the time – went on to say that she considered it to be the "biggest regret" of her career to date. "Out of anything I've done in my whole career, that is my biggest regret. I was seven months pregnant and I looked like a pink condom," she explained.
And it looks like Eurovision is just one of the ways that Price hopes to revive her singing career. Fans might recall that her 2006 single A Whole New World with then-husband Peter Andre, reached number 20 in the charts. The 37-year-old star recently revealed plans to release an album but says she won't be recording music with her husband Kieran Hayler despite his music past.
"Kieran was in an indie band when he was younger and he wouldn't let me hear what they sounded like ... I've been there and done that before [with ex-husband Peter Andre] and I want to do this on my own. I'm not trying to be a pop star, I just want to do it and if something happens, brilliant, and if it doesn't, it doesn't."
Earlier in August, Price made headlines when she vowed to expose an A-list star as one of her former lovers in an explosive tell-all book. "I think people are always shocked by what has happened to me" she told the Daily Star. "My next book is out in October and, oh my God, I think I'd better leave the country when it comes out." She said of one lover: "He's a world-famous professional and it's... oh my God, if people knew. He's British."
hgi9ojhgiojih