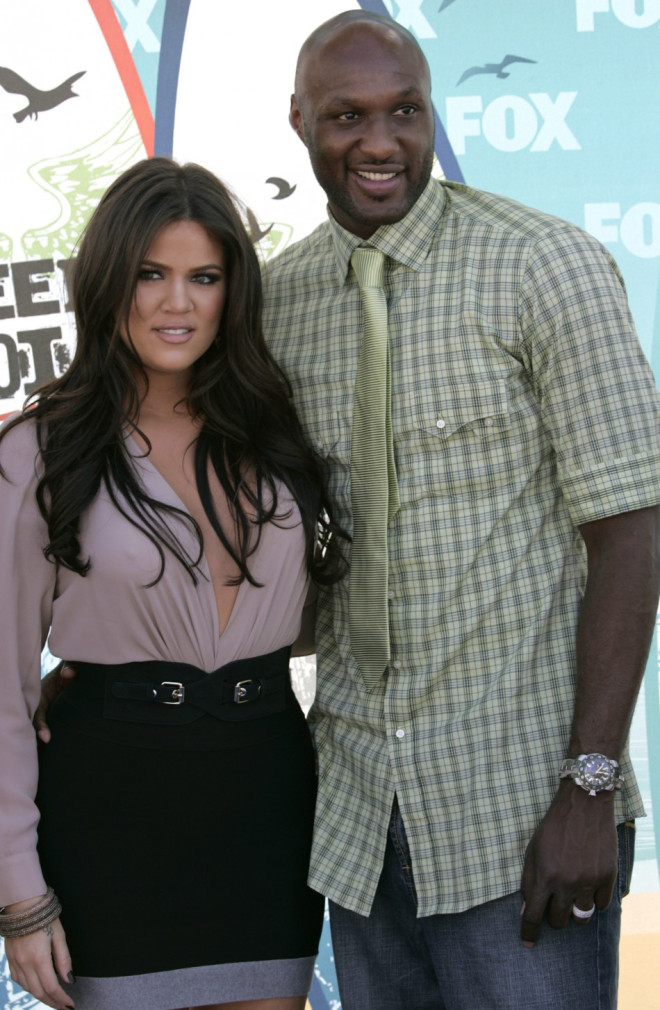 American reality television star Khloe Kardashian has said she has not moved on from estranged husband Lamar Odom.
The 29-year-old Keeping Up With The Kardashians star filed for divorce from the 34-year-old professional basketball player in December, after four years of marriage, citing irreconcilable differences.
The couple's marriage first hit the rocks when a video surfaced, showing Odom rapping about how he cheated on her. He was also allegedly not willing to take professional help for his drug addiction.
In an interview with Australia's 2Day FM hosts Jules Lund, Merrick Watts, Sophie Monk and former Spice Girl Mel B; presenter Sophie Monk asked: "I watched all that stuff go down [on the show] and I cried, and you weren't even crying. Are you through that now? Do you feel better and is it all sorted?"
"It's definitely not anything I'm through. I'm going through it, but I'm not through it," Kardashian replied, adding, "It's really hard to watch yourself on TV too – It's definitely different in that the world has to watch too. It's definitely not the easiest thing to do but it's my life now I guess."
Kardashian recently posted a message from Joel Osteen's book, I Declare: 31 Promises to Speak Over Your Life, to her Instagram account, after news broke out that Odom has quit his Spanish basketball team Laboral Kuxta, due to a serious back injury.
"I declare that I will live as a healer. I am sensitive to the needs of those around me. I will lift the fallen, restore the broken, and encourage the discouraged. I am full of compassion and kindness. I won't just look for a miracle; I will become someone's miracle by showing God's love and mercy everywhere I go. This is my declaration," the post read.