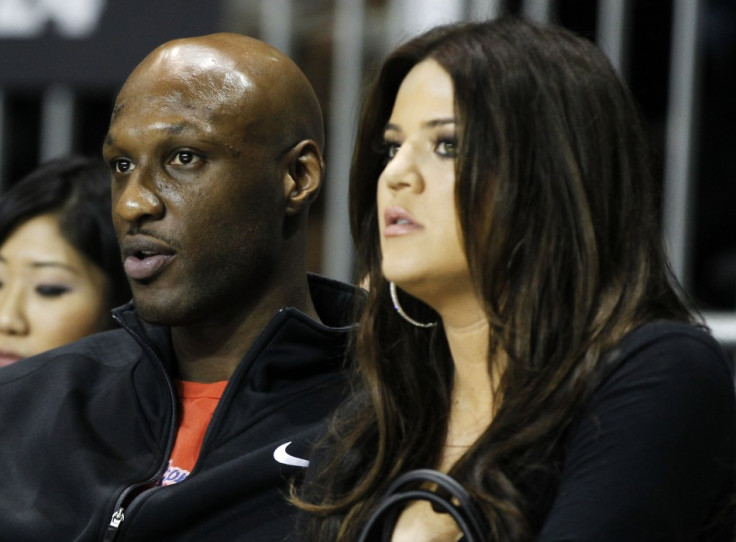 American reality television star Khloe Kardashian reportedly wants to give her estranged husband, Lamar Odom, another chance.
According to Hollywood Life, the 30-year-old Keeping Up With The Kardashians star misses the 34-year-old professional basketball player.
"She can't stop thinking about Lamar. When she's working out, she's thinking of times they use to workout together and how he use to push her to the limit when he would make her do some of his basketball conditioning training," a source said.
"She can't even watch television without thinking about him. Now she's studying her relationship with Lamar using the Johari Window technique that she watched the last episode of Being Mary Jane," the insider added.
Kardashian filed for divorce from Odom, last year in December, after four years of marriage, citing irreconcilable differences.
Their marriage first hit the rocks when a video surfaced, showing Odom rapping about how he cheated on her. He was also allegedly not willing to take professional help for his drug addiction.
"She's stuck in the unknown stage at the moment and that prompted her to post that last message of feeling empty over her lost love for Lamar," the source went on.
"Khloe doesn't know what the future holds for them. She cannot make up her mind how to proceed with the marriage. She loves him and she doesn't want to let him go. But, at the same time she's scared to give him all of her heart again. She'd much rather him dominate her and the situation and do something completely grand and spontaneous. But then she's not even sure if that would make her happy."
Reports that the couple may rekindle their relationship started after Kardashian posted a cryptic message on her Instagram account.