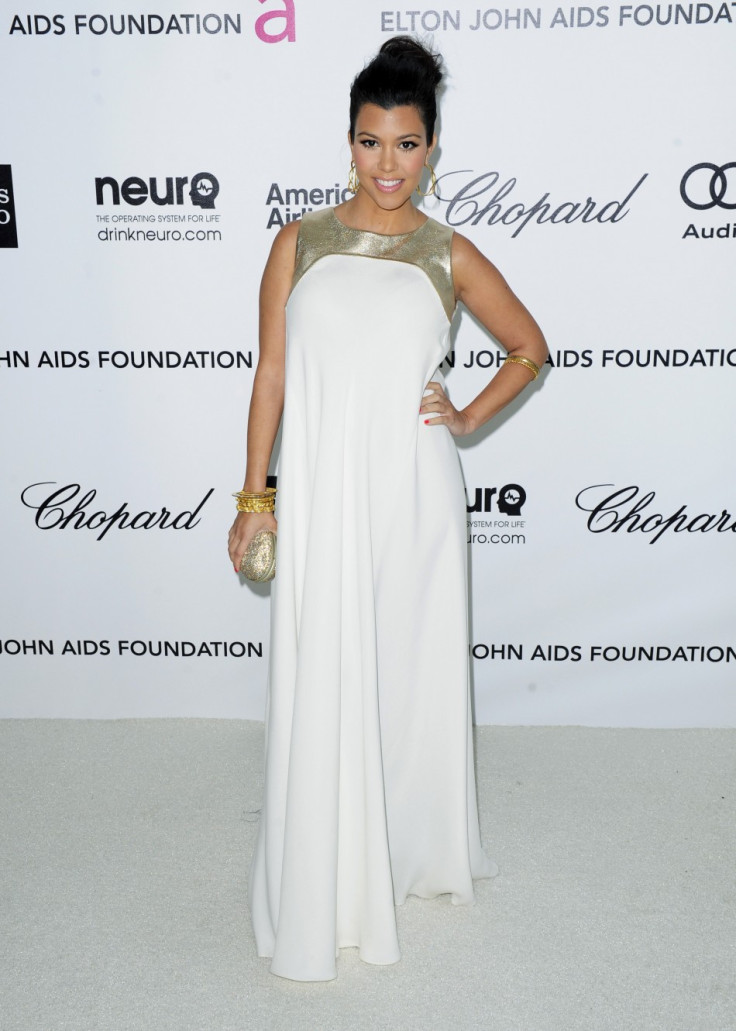 So there's a new addition in the Kardashian family. Reality star Kourtney Kardashian and fiancé Scott Disick welcomed their second child on Sunday. The couple named the baby girl Penelope Scotland.
The baby was born at the Cedars-Sinai Medical Center and weighed seven pounds and 14 ounces at birth.
"Scott and I are overjoyed to welcome our precious angel Penelope Scotland Disick into our lives. We are forever blessed. Mommy and baby are resting comfortably," Kourtney was quoted as saying by E! News.
Kourtney's mother Kris Jenner could not contain her happiness and got talkative about the baby.
"It was a great. She had an easy delivery," Jenner told the tabloid. "[Penelope] is so cute. She looks just like Mason. She's so beautiful. We are so happy."
The Kardashians announced the birth of Kourtney's son Mason on the family's TV show "Keeping Up With The Kardashians" two years ago. However, they haven't revealed if they would do the same this time.
"I don't know," Kourtney said on the "Tonight Show" earlier this month. "We're gonna film it again ourselves, and honestly, my experience last time was so peaceful and calm and everything you don't see in the movies. And I really wanted to share that with people so they knew it doesn't have to be a crazy screaming session."
Happy aunt Kim used the social networking site Twitter and her blog to break the good news to the world.
"Welcome to the world, Penelope Scotland Disick! Kourtney gave birth to a beautiful baby daughter on Sunday and the whole family is so thrilled to finally meet her! She is absolutely perfect!" Kim wrote on her blog.
"I am so excited to be an aunt again and can't wait to spoil little Penelope. I know Mason is going to be the best big brother in the whole world. Congratulations Kourtney and Scott," the 31-year-old added.
In May, Kim and Khloe and all the family members, including Kim's rapper beau Kanye West, threw a baby shower for Kourtney.