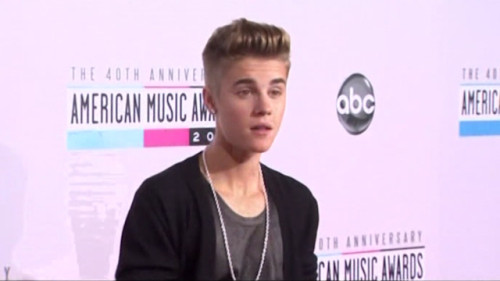 The Los Angeles Sheriff's Department has refuted claims that marijuana, drug paraphernalia and empty codeine bottles were found during a raid on Justin Bieber's Calabasas mansion.
TMZ had reported that the pop star's home was "littered" with drugs when police searched the property for evidence linking him to the egg-throwing drama that caused $20,000 in damages to his neighbour's home.
It also stated that authorities had seen four or five empty Codeine bottles, two large cookie jars filled with weed and three bongs, but were unable to seize any items because of the terms of their search warrant.
A source told RadarOnline.com that the pop sensation was 'furious' over the raid, which saw his live-in friend Lil Za arrested for drug possession and later released.
"He is obviously upset that cops basically had free rein and are going through his personal belongings in his house," the insider said.
"Justin has been kept out of the house while the search warrant is being executed and is being watched over by several sheriff's deputies."
But Lt. David Thompson, a lead detective in the case, has gone on record to insist that no drugs stash was found.
"I didn't see any of it," he told the Daily News. "The house was orderly. It didn't look like a drug pad. I did see any empty codeine bottles. I didn't smell weed."
There were also reports that police had discovered a dedicated smoking room, but Thompson also debunked those rumors and said that no such room was found.
Meanwhile the Sheriff defended his decision to search the house with a dozen detectives in nine cars.
"I'm a taxpayer as well, so I understand all the questions. But a judge signed a search warrant, and we knew there was a humongous main house, a guest house, a 10-car garage, armed security and likely several people staying there," he said.
Bieber has not publically addressed the drugs bust claims and his representatives declined to comment.