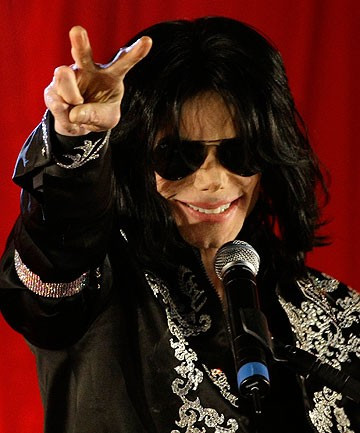 Jamie Foxx has been announced as the host of the Oct. 8 Michael Jackson tribute concert at the Millennium Stadium in Cardiff, Wales.
The Hollywood actor has also been confirmed to perform at the four-hour show, supported by Jackson family matriarch Katherine Jackson.
Foxx told MTV News: "Michael was larger than life, and I have admired him, honoured him, joked about him but always loved and respected him."
News of Foxx's involvement comes as a relief given the series of hiccups the concert has faced.
Beyoncé, who recently announced her pregancy with Jay Z, has reportedly pulled out of the lineup after saying she would perform via satellite, reports entertainmentwise.
She was set to perform a cover of a Jackson 5 track via satellite link, and now will only send a video message.
Slow ticket sales have also brought unwelcome attention.
"I hope I honour his legacy in a way that would make him laugh and cry" added Fox, quoted Gigwise.
Other acts set to perform are Christina Aguilera, Cee Lo Green, Motown veteran Smokey Robinson and British acts Leona Lewis, Craig David and JL.
Despite its positive nature, Jackson's brothers Randy and Jermaine have criticised it as "inappropriate" and "ill-timed" due to the clash with the trial of Conrad Murray, the doctor charged in relation to Michael's death.
The concert will be broadcast live via satellite on pay-per-view television and into movie theatres around the world, some of which will screen it in 3D, according to promoter Global Live Events.
The concert will raise awareness and funds for AIDS Project Los Angeles and two other charities, which have yet to be announced.
Jackson died in June 2009 at the age of 50 while preparing for his "This Is It" tour.
Tickets which NME reports to be slashed can be bought from www.michaelforevertribute.com and TicketlineUK in Cardiff.