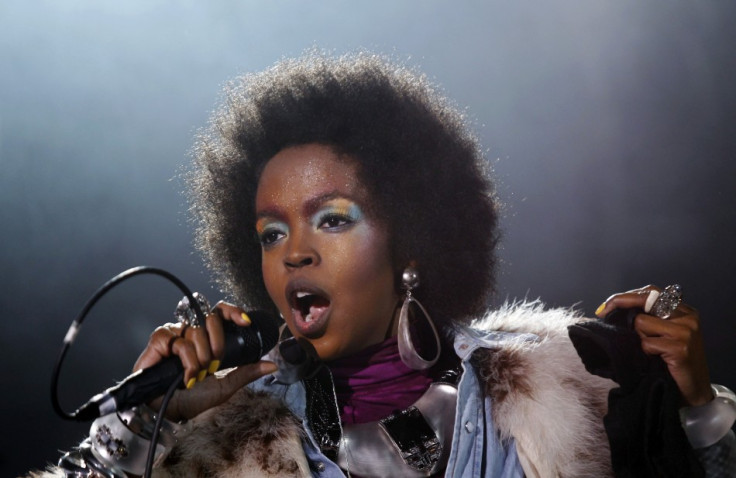 Renowned singer Lauryn Hill, 36, gave birth to a baby boy, on Saturday (23 July) making him her sixth child.
The Grammy winner confirmed she was pregnant at a concert in Detroit's Chene Park, after sparking speculation when she appeared at the Coachella festival in April with a rounded stomach.
According to a report on the website 'Black Celeb Kids, 'the ex-fugees singer, and baby are now doing fine despite a small scare where the baby was delivered with the umbilical cord around his neck.
Doubt has emerged over who the father is of Hill's 6th child as Ronan Marley, her long-time partner and father of her five children hinting that he was not the father.
Hill and Rohan, 39, are already parents to Zion, 14, Selah, 13, Joshua, nine, John, eight and three-year-old Sarah.
On Tuesday Marley tweeted: 'I'm forwarding all well wishes to Ms. Hill on the birth of her new son. I'm sure she'll appreciate the love being sent to her.'
Further doubt has ensued after rumours are circulating that he is dating 28-year-old Brazilian model Isabeli Fontana.
Miss Fontana posted a photo of her and Marley on Twitter with the caption, 'I'm in love with @Romarley 's heart.'
Rohan, who has been with Hill for 15 years, was quick to deny these rumours stating on Twitter:
''Ms. Hill is the mother of my children, whom I have a tremendous amount of love and respect for. I would never do that.'
But conversing on Twitter with a reporter from the The Houston Chronicle shortly after news of Hill's pregnancy broke, he stated: '2 things... I'm not married and I don't have anyone expecting anything.'
Hill is yet to comment on the father of her the baby, who is yet to be named.