Maia Campbell refuses help from LL Cool J following crack relapse: 'Don't call me, I'll call you'
Rap icon appealed for any information on her whereabouts after video surfaced of actress begging for drugs.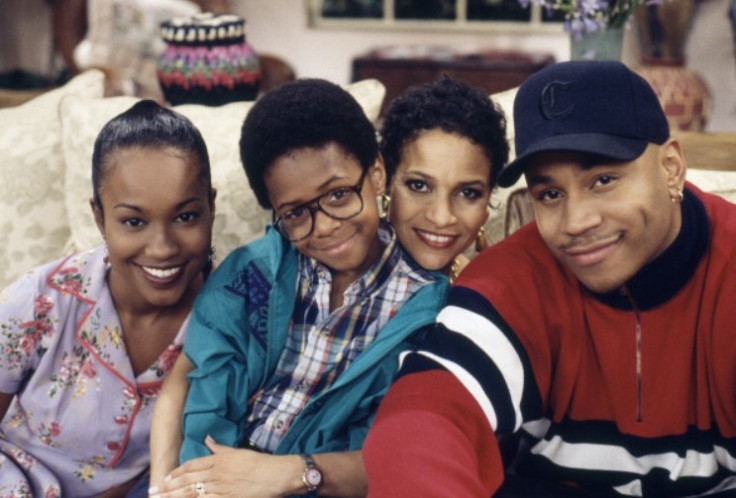 After a distressing video showing LL Cool J's one-time In the House co-star Maia Campbell begging for drugs went viral, the rapper launched an online appeal to trace the embattled actress. However, he was soon left disheartened after she declined his helping hand.
In a clip that emerged online on Tuesday (11 July) Campbell, who has bipolar disorder, addresses the I Need Love hitmaker by his real name (James Todd Smith) and informs her old friend that she is "doing good".
"Hey Todd, look bro, I love you. I don't need help, I just need a benefit concert for mental health," she says to the camera. " Don't DM me, it's really me and this is Darryl," she adds of the person recording her.
She continued: "This is the shop that I temp at, or whatever. We're good. I'm good. I'm doing property, I have investments. I'm a real serious person. And my show is called From the Bottom Up."
Campbell goes on to give an email address he can reach her on and then assures Cool J, with whom she worked for five seasons on the NBC sitcom, that he has "my mom's number". Campbell's mother, author Bebe Moore Campbell, died of brain cancer in 2006.
Hours later The Lip Sync Battle host posted a cryptic message on Twitter which suggested he had got the message loud and clear. "You can't help someone who doesn't want your help," he wrote.
Campbell's struggle with substance abuse is well-documented. In 2012, she appeared on an episode of Iyanla: Fix My Life where she spoke candidly to host Iyanla Vanzant about battle with bipolar disorder and substance abuse. Following a period of sobriety, she relapsed in 2015 and several disturbing videos of the star surfaced online. She was arrested twice that year for disorderly conduct.
In the most-recent disturbing footage, a bralette-clad Campbell could be heard saying "I want some crack" while exhibiting erratic behaviour at a petrol station in Stone Mountain, Georgia.
LL Cool slammed those who shot the video and accused them of exploiting Campbell. "Instead of pulling out your phone and filming someone who's obviously having trouble. Maybe lend a helping hand? A kind word?" he tweeted.
If you or someone you know is suffering from depression or mental health problems, please contact a free support service at Mind.org.uk or call 0300 123 3393 (charges apply).
© Copyright IBTimes 2023. All rights reserved.