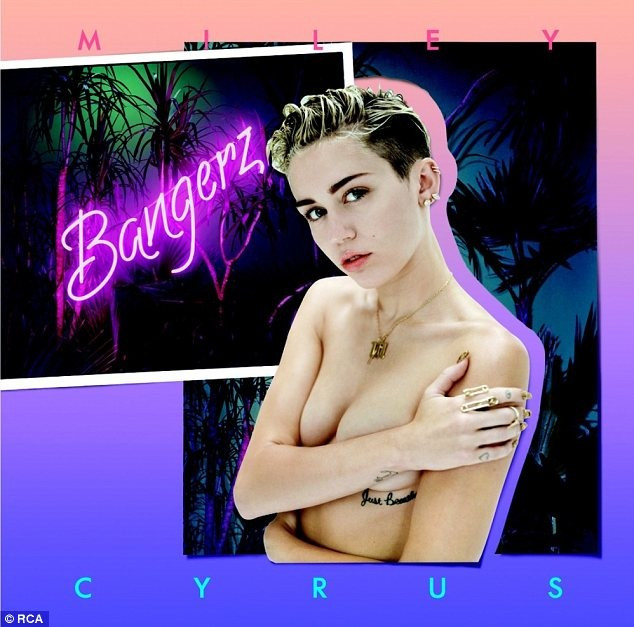 Pop star Miley Cyrus has hit back at Sinead O'Connor over her open letter. O'Connor has even threatened her with legal action. Now Cyrus has lashed back at the Irish singer saying that she is too busy hosting on TV and performing to write back. She even compared O'Connor with troubled actress Amanda Bynes.
Cyrus responded via Twitter.
"Sinead. I don't have time to write you an open letter cause Im hosting & performing on SNL [Saturday Night Live] this week [sic]," she tweeted.
She added in another tweet: "So if youd like to meet up and talk lemme know in your next letter. :) [sic]," Cyrus tweeted.
Following Cyrus' response, O'Connor wrote another letter to Cyrus on her Facebook page stating that she has no interest in meeting her.
"What you did yesterday was designed to damage me and my career and has caused me enormous distress and harrassment and has potential to damage my career. If you do not apologise, I will have no choice but to bring legal proceedings against you," she said in the letter.
"I have no interest in or desire to cause you trouble but if you do not apologise for having deliberately tried to cause me hurt and trouble personally and professionally I will have to bring pressure upon you," she added.
O'Connor's wrote Cyrus her first letter after she told Rolling Stone that her Wrecking Ball video had been inspired by O'Connor's music video for Nothing Compares 2 U.
"I am extremely concerned for you that those around you have led you to believe, or encouraged you in your own belief, that it is in any way "cool" to be naked and licking sledgehammers in your videos. It is in fact the case that you will obscure your talent by allowing yourself to be pimped, whether it's the music business or yourself doing the pimping," the letter read.
"The music business doesn't give a sh- about you, or any of us. They will prostitute you for all you are worth, and cleverly make you think its whatYOU wanted.. and when you end up in rehab as a result of being prostituted, "they" will be sunning themselves on their yachts in Antigua, which they bought by selling your body and you will find yourself very alone," she added.
She had stated in her letter that all the women in the music industry had to be to be extremely careful what messages we send to other women.
"It's so not cool Miley.. it's dangerous. Women are to be valued for so much more than their sexuality. we aren't merely objects of desire. I would be encouraging you to send healthier messages to your peers.. that they and you are worth more than what is currently going on in your career," she stated in her first letter.